Madden NFL 20 - Gridiron Notes: September Title update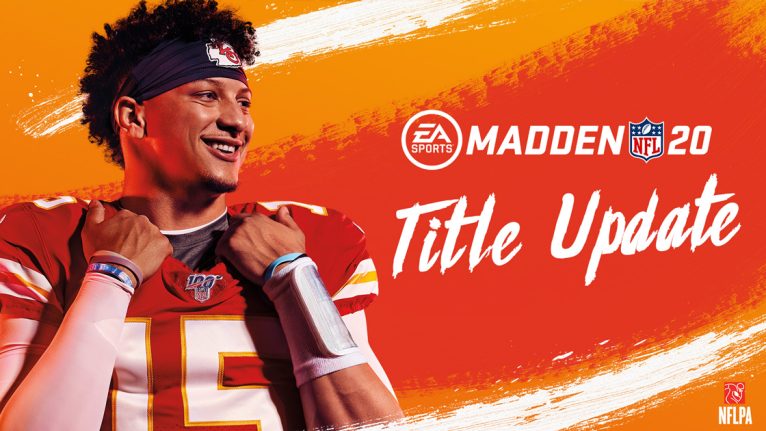 Check out the Gridiron notes on our title update and share your feedback here
Thanks! And a request
#1 I know I can be critical sometimes, it is because I love the game and want it to be as good as possible, I also do not want to see you shut down (Mut Teams)

#2 I wanted to thank you for the work you have put in making 19 so much better. The solo's cheat MUCH less, and there are more times I get burnt where it is my fault, or even a Walter Payton 85 owns me, and makes me smile.

#3 I love the upgraded legends. Please continue this theme for several reasons.

A. Personal favorite players (AKA Franco Harris, I love him at FB, he is a god, and I always want my FB god before me, please update him to a 99 as the game goes forwards.

B. This is great for Making Themed Teams, or all time teams. We can

C. Cards retain more of their value and the investment you put into them.

D. Please continue (as I know you will), to make new legends, or even legend duos.

4. Please as you get a chance add power up cards faster, I think the entire community is going nuts for a George Kittle power up (Which is going to cost a fortune ...sigh) Or heck, just hand them out to people who win/complete a TOTW set. Aka make the power up each week with the TOTW players.

5. While I appreciate the Julio J update, for goodness sake look at his speed. Same with Richard Sherman. Just because someone is tall does not make them slow (Usain Bolt, fastest man on earth is a big dude, TE size) Same goes for Jerry Rice, just a touch more. Right now having a fully powered up Tyreek Hill is just mandatory because he is so fast with 30 sprinter and Madden.

6. MUT tokens for Ryan S. (Get well soon brother) Please make it possible to get tokens outside of head to head. I live in the most remote place on earth and kicking an extra point is impossible. My only wins are "Omg he has a 96 Team /auto quit". Also the win 20 games as a 70 and 80 are annoying also, I have like 15 of each, but in a way, those of us who gave you hundreds of dollars as the game launched are being punished for having good teams. I really do not want to collect a crap card team to do 4 more solos or whatever.

Happy Holidays to all the Devs, Moderators, and the Entire Madden Community. Aloha and Blessings to you all. Thank you for your hard work.
Howdy, Stranger!
It looks like you're new here. If you want to get involved, click one of these buttons!
Quick Links