Madden NFL 20 - Gridiron Notes: September Title update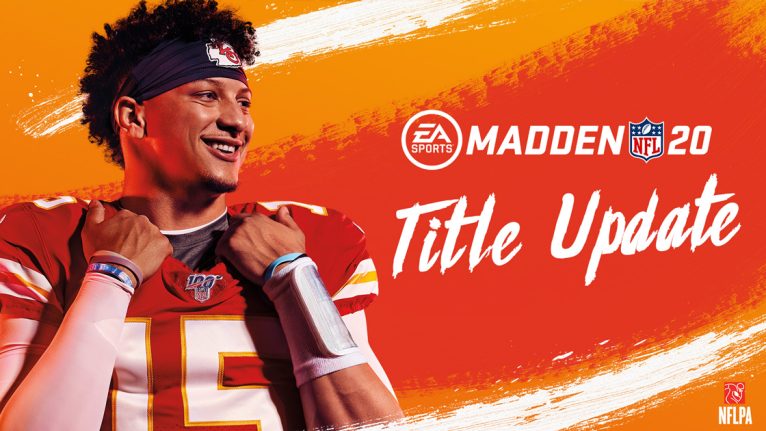 Check out the Gridiron notes on our title update and share your feedback here
Madden NFL 20 Playbooks Will Feature Run Pass Options (RPOs) & Updates Throughout The Year.
Madden 20 will be the first game in franchise history to feature run pass option plays (RPOs). For those of you unfamiliar with the term, RPOs give the quarterback the option to hand the ball off to his running back or throw a quick pass to a receiver.
He makes the decision based on the movement of a single defender, usually a safety or linebacker lurking on the second level of the defense, directly after the snap.
RPOs have played a much bigger role in NFL offenses over the last few seasons with it being an integral part of the Philadelphia Eagles' 2018 Super Bowl run.
It was too big to be included in Madden 19, but EA Sports has had the time now to implement it in Madden 20.
In Madden 20, we will also see brand new Jet Sweep touch passes. Playbooks will be receiving their first big overhaul in recent memory and will now feature more team specific plays.
It is too soon to know exactly how different each playbook will be but we do know that team playbooks will be updated during the NFL season.
EA proved they could update the playbooks last year adding in a formation into the game and changing the alignment of kickoff returns. Now it looks like they will be deploying that on a bigger scale in Madden 20.
This article is from Madden School.com
https://www.madden-school.com/madden-20-playbooks-will-feature-run-pass-options-rpos-updates-throughout-year/
Howdy, Stranger!
It looks like you're new here. If you want to get involved, click one of these buttons!
Quick Links