First look at Madden 21 on Twitch
Check out the Madden 21 news on our
twitch channel
on July 16th at 10 AM ET & discuss it
here
!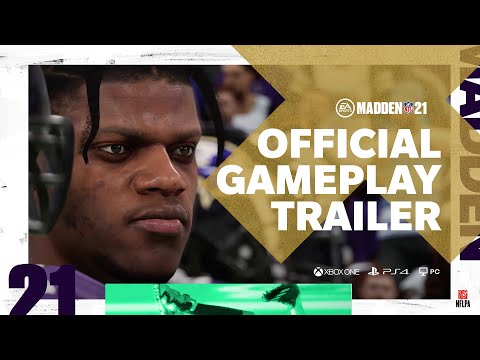 My thoughts and suggestions.
I'm a longtime Madden player since 95's version. First and foremost the evolution of this game is amazing! Of course technology has improved and allowed the game to grow.

I love franchise, I'm excited about the potential that the scenario engine brings. In it's infancy stage, it doesn't bring a lot of immersion but moving forward KEEP IT and BUILD IT.

I wish coaching staffs were apart of franchise. The benefits of having a staff were very helpful in team building during the NCAA era. Imagine in a Madden offseason the coaching carousel!? Definitely needs added at some point.

Scouting is ok for what we have to work with. But in comparison to games like NHL, I think you guys can step your game a little further. Again.... with coaching staffs, see NHL 20 for creativity.

Gameplay is tremendous this season. A lot of people stress over the pass rush but I feel as though it's perfect. Where Madden lacks, severely I should say, is teaching. And no, not in game tutorials. I mean those help, but people want live or recorded person interaction. Show your customers how to correctly ID the Mike, then which way to slid protect. Teach them how to read defensive line fronts and who to double team. It's the little things that help make a game great.

One more thing....bring back the Radio Show in franchise please. It might be bare bones and dry at first but like in game commentary and everything else you have to build upon it.

Presentation could use some upgrades as well. I'm not a creative mind but adding guys like Schefter, Mcshay and Trey Wingo for draft coverage and weekly shows would be great. Again it might be bare at first, but build it up!