Welcome to the NBA LIVE Forums!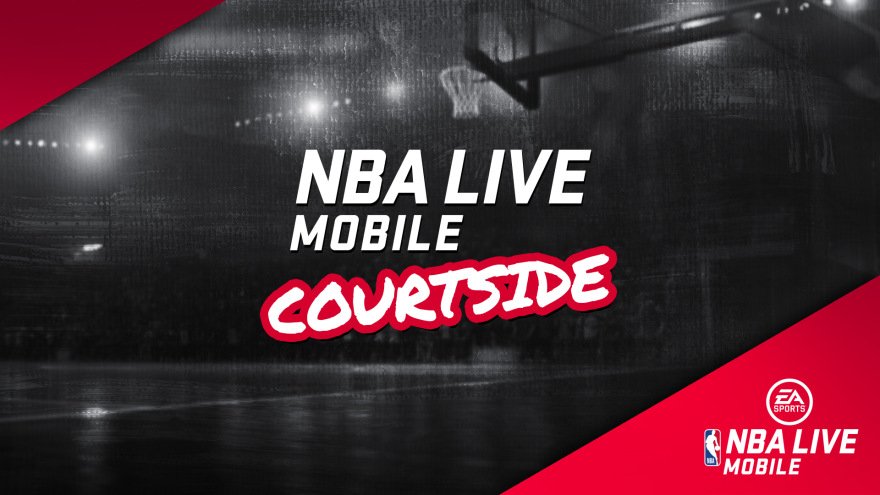 Check out our latest EA SPORTS NBA LIVE update here.
The Return of NBA JAM, and the Possible Impact It May Bring to the Basketball Community
321 posts
Senior Moderator
You all may have been reading the article of NBA JAM announcer Tim Kitzrow speaking about the return of NBA JAM on ESPN.go.com. Which this interests me when I was reading more and more in to the article from Shack News; and the question I want to ask is how much will this impact the basketball community after reading the article?
NBA JAM Aiming for a 25th Anniversary Release
As stated in the article, there was a special copy that MJ wanted to be on the game. Which Nike didn't like the idea made them pull out MJ which saved a lot of old school gamers like me on suffering constant L's taken by the duo of Jordan and Pippen. Gary Payton was not in the original according to Turmell which there wasn't a Payton and Kemp / Payton and Schrempf combination.
I have it!

NBA Jam was made and tested in Chicago. Jordan was in all those early games, and weeks before we were to ship nationwide he pulled out of all NBA licensed products due to his Nike deal.

But then... After the game became a hit, Gary Payton & Ken Griffey reached out through their agents to get a custom game with themselves included, and said MJ wanted to be included as well. So we made special eproms and gave them to the 3. -

Mark Trumell's post on Reddit last March 2017
This year marks 25 years that NBA Jam came out, and if the developers can release the game without hitting legal issues? That would be huge, and even if we can get him along with Barkley, and some other players who chose not to be in the game? Who wouldn't mind to have all time teams like the All Time Bulls; All Time Heat; All Time Lakers; etc. in Head to Head? Especially, LUT would be dope where I know there would be some people that would splurge hard to get a super team of Steph, MJ, and LeBron as their Big 3.
Now, here's the tough part. Last time Michael Jordan was on an NBA LIVE game was probably back when NBA LIVE 2003 / NBA LIVE 2004 was around; and then you have NBA LIVE 2000 where Tim Duncan's commercial introduced us with Cyber Jordan. I can't forget to mention NBA Street Vol. 2 where you had all three MJs. 2K is actually making bank on having Michael Jordan in the game, and where he was teaching them certain shots in during the development of NBA 2K12. Which they're now actually making bank on VC, but I am not going to rant about that.
"I didn't want them to put me in there if it didn't look like myself, and I didn't want them to put stats that weren't my stats. The guys at 2K are very smart, so they know a lot of things about the game of basketball, and obviously, the things that I've done to the game and the way that I played. I wanted my character to be as close to the way I played as possible, so that it's not something that's false-promoted. I wanted something real."

– Michael Jordan on his likeness in video games on his choice why he's with 2K; Sports Mockery, 2015
If you want to make a huge impact where we all requested the return of Michael Jordan in old wish lists especially when it came to certain players like him and Charles Barkley. We have to meet the demand of the client that's targeting consumers, and definitely where all of the Jordan signature shoes are in the game. Let's hope that NBA JAM 25th Anniversary Edition can bring in Michael Jordan; and let's hope that NBA LIVE can do the same as well. The biggest challenge I see in regards of this article is that elephant in the room. How to get Michael Jordan? Getting Michael Jordan may work down the line on getting Charles Barkley. Then you also have some of the all time players that may not be in the game like a possible George Mikan; and whoever that's in the NBPA, or hold control rights of the player's legacy. I for one would love to see the late Len Bias in the game on what he could've been before his passing during draft night; and the same goes for Mahmoud Abdul-Rauf (formerly known as Chris Jackson) before being blackballed in the NBA which I am not going to speak about it.
Please, tell me what you think? Could this be a huge, and major step when it comes to EA and NBA JAM? If they can bring out Michael Jordan in the game? Can EA see if they bring him on board with NBA LIVE both on console and mobile? I'm not going to talk about how they butchered him, Magic Johnson, and Patrick Ewing when they was doing the picture of the '92 Dream Team.
Props to @dragonth4Q and @NatureBoy2323 for the find.
Post edited by Clueminati on
Not the Usos, but yeah... Day 1 ish since 2005.