NBA Live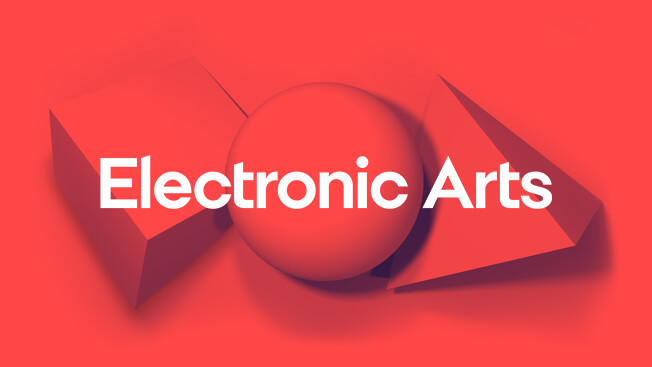 Check out our latest EA SPORTS NBA LIVE update here.
Live Run, Hype Redesign, and 5v5 Competitive Play.
Listening to our community is a core value we hold dear on the NBA LIVE team. It's incredibly exciting to get to share details of one of the most requested features available, 5v5 Live Run games. But, before we get to that, let's first talk about some changes to 3v3 Live Run and a complete redesign of the Hype system, which we think sets the stage for our best players to show off their status.
Live Run
Since the introduction of Live Run in NBA Live 14, it's become one of our most popular ways to play. Each year, we try to look at how you play it and listen to what you're asking for, in order to make the mode better for new players and veterans, alike.
Last year, after we launched, you asked for and we introduced 3v3 online team play alongside our existing 5v5. Not surprisingly, 3v3 play quickly rose in popularity, becoming one of our most engaging and fun ways to play.
In NBA Live 19, we're excited to introduce some changes that we believe will make Live Run even more thrilling, no matter your style or experience. First, we're introducing fresh courts for our 3v3 players to play on. The courts are authentic to the real world, beautifully built to give you more variety.
The first court is based out of Rio De Janiero, Brazil and is inspired by the charming favela court that Carmelo Anthony visited during the 2016 summer Olympics. Our second court is a historic New York one, played on by too many future NBA starts to name – it's affectionately known as "The Cage" on West Fourth Street and we think it's one of our best-looking outdoor courts to date. Last year's original The One court also got a little facelift this year, giving you three different courts to choose from for 3v3 Live run games.
Additionally, we've made a change to the scoring system in 3v3. The game is now played to 11 and scoring is made up of ones and twos (for example, shots behind the three-point line are worth two, everything else is worth one). This provides a few more scoring opportunities each game and may make you, and your squad, rethink your strategy.
Hype Redesign
Next, let's talk Hype. Hype is meant to be the ultimate measuring stick that determines who the best players are. If you stick with and play the game long enough, most of you are going to get your created player to a 99 OVR in a reasonable amount of time. If that's the case, how do you really determine who the best players are in each mode?
That's where Hype comes in. In Live 19, we've redesigned Hype to be more visual, more celebrated, and more rewarding. There are three types of Hype in the game: Live Run Hype, Court Hype, and Career Hype. But here, we're just talking about Live Run Hype.
All three Hype systems have a long-term progression system broken down into six tiers, each with five levels:
Rookie
Pro
All-Star
Superstar
Legend
ICON
Each tier has a clear visual identity that progresses in detail as you rank up. As you complete a Live Run Game, the load screen coming out of the game will now show you your progress.
And, when you've hit the next level, it will be celebrated, letting you know that new items are available in the store including Player Gear, Court Gear, and Players for your squad.
f you want to check in on your Hype progress, you can. The Hype menu is now available from anywhere outside of the game by simply clicking L3, or LS, and selecting Hype. Here, you'll see the Hype roadmap and where you currently sit.
How about the lobbies? There are currently a few ways to show you're a top dog in Live Run lobbies. Your OVR, of course, is the most obvious way. Another way in Live 18 was by showing you had the best gear earned through Live Events and in the store.
In Live 19, you'll now have the addition of your Hype Level badge shining above your player and all other players in the lobby. You'll instantly be able to show your opponents that you're the real Live Run Icon. The only way to get to Icon status, and 99 OVR for that matter, is to earn it.
Introducing 5v5 Competitive Play
Last, but not least, let's talk about Live Run 5v5 competitive play. Maybe not too surprisingly, when we introduced 3v3 in Live 18 we saw a lot of Live Run players move over to this mode. This made us stop and think about how we want to differentiate these two experiences inside of Live Run. Rather than it just being about the number of players on the court, we decided, let's really create two distinct ways to play for our fans.
While 3v3 is a quicker experience that is a bit more grounded in traditional streetball or pickup ball, we've decided to lean into the community feedback and make 5v5 a more competitive, traditional Pro-Am experience, with full five-minute quarters and fouls. Right here and now, we're happy to introduce just that!
We've been playing this internally back at the NBA Live Headquarters in Orlando, and have to say that it's a blast. Of course, we didn't forget about our 5v5 Live Run players in terms of new courts to play on. We've got some beautiful venues for you including:
The Quai 54 in Paris, France home of the top global streetball tournament.
The "Tenement" court inspired by the Court visited by both Lebron James and Paul George in Manilla Philippines.
And finally, Margaret Lin Ding in Chicago.
Each court is grounded on real world courts and beautifully built by our art team, all to bring you to courts that you may otherwise never get the chance to visit. And we're not done yet . . . expect more courts post-launch as part of our ongoing commitment to Live Services and our fans.
Oh, and one more thing.
If you want complete control of your Live Run experience with your friends, we're going to give you that, too. In Live 19, we're turning the court and the rules over to you. As you've probably heard, you can now create your very own custom court. You can play on this court with your custom rules by inviting your friends to a private 5v5 Live Run Lobby, selecting your One Court and the rule set you want to play with.
There are a ton of rules to experiment with, from more variations on Pro-Am style play to crazy fun games, like one called "Slasher-Fest" where Dunks and Layups are worth 5 points, and every other shot is worth 1.
And again, we're just getting started at launch. Expect to see more rule sets released throughout the year. Let us know if there is a rule set you'd like to see.
We could not be more excited to deliver these features and top community requests to the NBA Live Fans.
As always, thank you for your feedback and support.
#TrustTheProcess - Seann Grady, Executive Producer (Follow Sean on Twitter
@SGraddyEA)
https://www.easports.com/nba-live/news/2018/live-run-hype-redesign-5v5