NBA Live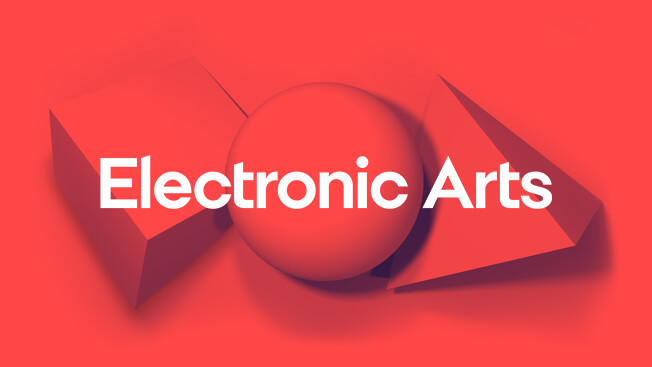 Check out our latest EA SPORTS NBA LIVE update here.
Get Ready for the NBA LIVE 19 Creator Challenge Live Events and Rewards.
NBA LIVE 19 has been adding features left and right this summer. Not only are there new game modes and features, but there are even additions within the already-existing live services programs.
When you look at the different Live Events offered in NBA LIVE 19, one of the biggest adds is the Creator Challenge, which gives you a chance to win exclusive, limited-edition content.
In a nutshell, the Creator Challenge is an in-game Live event against somebody well known – this could be a celebrity, musician, streamer, or a number of other people. Let's say the challenge is beating a popular musician in a Live Event game to 21 – if you can win, you'll be rewarded with the musician's player on your squad for any future events and Court Battles!
The only way to win these players and add them to your inventory is to play the Live Events and win. There will be at least one Creator Challenge Live Event every week starting at full release. To give you a head start, we're throwing in a few players that you can earn in the Creator Challenge between demo and the full release of NBA LIVE 19.
The Professor
@Professor12
on Twitter
@GlobalHooper
on Instagram
Professor Live on YouTube
If you're a streetball fan, you already know who The Professor is. He made his name playing on the AND1 Mixtape Tour, becoming a legend for hoops fans around the world thanks to his insane handles and charisma on the court. Finding a player with more highlights to play with in NBA LIVE might be difficult – take advantage of your chance to get The Professor on your squad.
QJB
@QJBeat
on Twitter
@QJBeat
on Instagram
QJB on YouTube
QJB is one of the most well-known gamers in the game – he has nearly 1.7 million subscribers on YouTube and has been dropping some serious moves in NBA LIVE 19 and Madden. Go to the 4:28 mark on the video below to see him drop a dope Fortnite dance.
https://www.youtube.com/watch?time_continue=2&v=K2x3apENe4M
K Spade the Prospect
@KSpadeTheFootballFan
on Twitter
@KSpadeTheProspect
on Instagram
KSpadeTheProspect on YouTube
K Spade is one of the nicest people you'll ever meet – and boasts obvious skills with a controller, Spade always has a smile ready and nothing but warm wishes for the NBA LIVE Community. Just because he's such a nice guy, though, doesn't mean that he won't make you pay on the court. This is the second year you'll see Spade's face in the game, and you better get this man on your team. Check out The Rain Maker!
King Shawnn
@KSBrazy
on Twitter
@KSBrazy
on Instagram
King Shawnn on YouTube
With over 700,000 subscribers on YouTube, King Shawnn has turned into one of the biggest, most popular gaming follows out there. Welcome King Shawnn, you're officially in the game.
Jazmine
@JazDoes
on Twitter
@JazDoes
on Instagram
Jaz Does on YouTube
Jazmine Williams is coming for you – as the first woman in our Creator Challenge lineup – and she's about to post you up and then block your shot down. Oh yeah, and she dunks too! Check out some of the dope screenshots taken of her banging out.
Trust me, the Creator Challenge is going to be an amazing feature for everyone involved this year. Getting the chance to not only see your favorites in the game but to be able to take advantage of adding them to your team and beating your friends with them? Sheeeeesh. Get ready NBA LIVE community, we're almost at full launch.
- Rahul Lal (Follow Rahul on Twitter
@rlal95)
https://www.easports.com/nba-live/news/2018/live-events-creator-challenge