NBA Live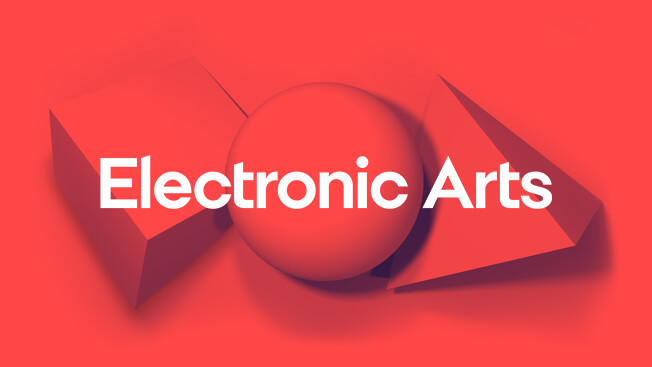 Check out our latest EA SPORTS NBA LIVE update here.
💡💡NBA LIVE 20 CORE FEATURES AND GAMEPLAY 💡 AND CONCEPTS
I'm not a Dev so I don't know how to tweak gameplay, all I can do is voice my opinions and pray they take notes.

Live 20 core gameplay features should be mind blowing, these concepts and ideas💡 should help.

(NBA live core Gameplay)

In NBA live 20, we're fixing all game play, NO MORE will the game be created off of Canned animations, predetermined animations and actions. The game will have real life good PHYSICS and the bounce tech implemented back in Live 20, with a thousand new player signatures for that required player. New signature dribbling, shot form, layups, dunks, floaters, driving to the basket (Example) like Lebron James when he drives, he dips his shoulder and uses his forearm to push off. Implementing free throw routine, running motion, how they stand when doing nothing. All player likeness will be 100% accurate Guaranteed. No more will the ball feel like a balloon, it will feel real and heavy and act as if it's a real ball. If it rolls down the court it will go out and it will no longer roll slow and roll out of bounds but stops as if there is a wall there. Rebounds will be real and positioning battles will be 100% accurate and the shot mechanics and physics will be real as well.

(NEW NBA LIVE DYNAMIC COMMENTARY)

😂We all heard that before😂
But for real we're bringing all new Dynamic commentary, hours and hours and hours of live and pre recorded commentary, introducing the new commentary stream, that are taken from real games from the past and present and implemented into the game. The commentary will now feature new in depth play and player breakdown, background current situations and will have previous game updates and new game updates around the league. The commentary will now be a little more conversational but more realistic and because of the new ESPN, sports center radios d Twitter stream, Commentary will pickup on what's being said in social media and etc.

3: NBA LIVE 20 presentation and crowds.

NBA Live 20 will now include all new crowd reactions and old recorded crowd reactions from live games of the early and late 2000s and present day to bring a new atmosphere to games. Remember games such as the Miami heat when Lebron played. Remember that little tune the crowd use to chant too during the games 😂. Also, All new crowd likeness, hecklers, crowd clothing, mascots, cheerleaders and much more will be implemented.

4: NBA Live 20 time-out Features.

NBA Live 20 will implement a new timeout feature sponsored by Powerade, called the power up. Which means during timeouts you can now choose which players you want to manually give Powerade too to recover energy and stamina and or have the computer do it. There will be a twitter feed during timeouts to see what the social media world is talking about a d there will be updates and tweets about your game, to make it realistic as possible. (This ties in with the commentary)😂😂.

5: NBA LIVE 20 player DNA
NBA Live 20 will implement the player DNA as you know and a new feature called hot streak, to where let's say you you're taking over with Kevin Durant, you'll fill up your hot streak bar and once you do, you can channel it and use it to go on a hot streak with desired player, that achieved the hot streak mode. Everything will be a plus boost to your team.

6: NBA LIVE 20 NEW GAME PHYSICS AND AWARENESS

NBA LIVE 20 will implement new game awareness to where the computer will know when to cut, how to space and basically think and act on its own free will. Shooters will act like Shooters and float around the wing, cut to the corner 3 and etc, slasher players will slash, cut and look to score, post players and forwards depending on player build and likeness will bang down low, post up hard, set hard screens and roll and Pop. Also, all players will now run the floor effectively and hard😂 and play defense.

7: NBA Live 20 Game control
In NBA LIVE 20 game controls is a key , we will implement two options, you can now have player and game DNA , real percentages based for that game or game sliders. If you want a real feel and everything to be fair, the game DNA will be implemented and turned on and if not you can play just how you play. The Game DNA will be based off of real percentages, +/- and statistics and player percentages.

8: NBA LIVE 20 customization
This feature will allow users to choose all jerseys ever worn by that team and customize team shoe color and etc. users will now control if you want to the game to be DNA based, arcade or simulation, also user will control pace and flow of game.

These are my Ideas and if you have any, just comment and share. Tell me what's up ?????💡💡💡🚨

Howdy, Stranger!
It looks like you're new here. If you want to get involved, click one of these buttons!
Quick Links