The NBA Live Mobile forums are now in read mode only.

Details on this can be found on this topic. This just means that instead of posting here you can now post on our Answers HQ NBA Live Mobile forum.
Welcome to the NBA LIVE Forums!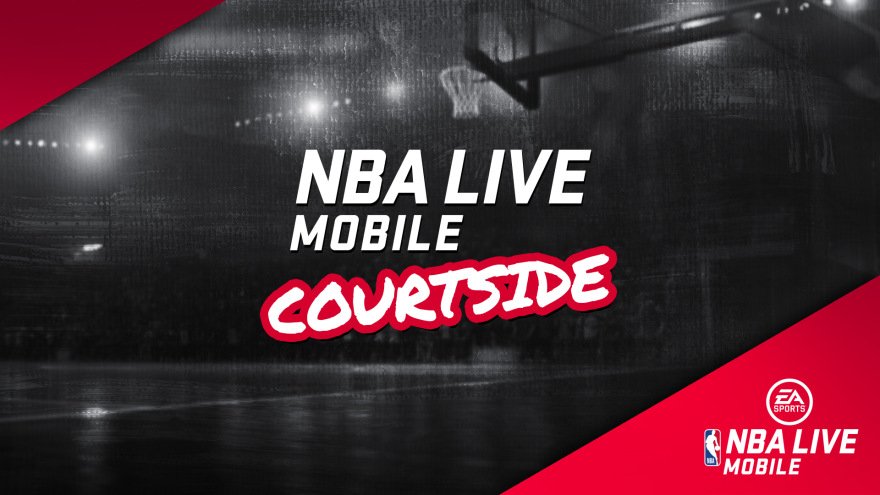 Check out our latest EA SPORTS NBA LIVE update here.
Campaign Details: Lunar New Year
308 posts
EA Community Manager
In honor of Lunar New Year, NBA LIVE Mobile decided to put together a special campaign to celebrate the Year of the Pig as you help Caishen, the God of Wealth, defeat Nian. Brian Waggoner, lead designer on the campaign, did a lot of research to bring you a unique storytelling campaign. Welcome to our Lunar New Year campaign!
Live Date: January 21, 2019 at 6:00 AM EST

End of Campaign: February 8, 2019 at 6:00 AM EST
There are two campaign maps to follow. Please note each one has specific start times, end times, currencies and items to earn. Players are recruited by Caishen, the God of Wealth, to stop Nian. You do this by completing the two different campaign maps, unlock all the Masters and upgrade them.
Campaign Map #1: Save Lunar New Year!
Week 1: January 21 – The Search for the Golden Masks
Caishen needs to use special enchanted masks to fight Nian. In order to enchant them, he needs you to find a Boogie Man. It is up to you to find DeMarcus "Boogie" Cousins and get him to join your team.

Play through each event in the Week 1 path and earn Caishen's Favor tokens. Each event takes 25 stamina and grants 1 Caishen's Favor Token on win. These tokens can be used to upgrade the 3 weekly Masters in the program "Save Lunar New Year!" campaign. Once you pass the third challenge on the third event, you will recruit 81 OVR Demarcus Cousins.

Once you complete all the events in the progression, a Blitz event will unlock that lets you earn more Caishen's Favor tokens. You can earn 1 on each successful Blitz event with an additional 1 from a first win bonus every 8 hours.
Caishen's Favor tokens are used in sets to make Golden Mask tokens, which are then used to upgrade Demarcus Cousins up to a possible 96 OVR. Caishen's Favor tokens will also be used to upgrade the week 2 and 3 masters from "Save Lunar New Year!", so keep gathering them to give you a head start once those release!

Each of the 3 Masters in "Save Lunar New Year!" upgrade through sets up to a max 96 OVR.

Want to max out your "Save Lunar New Year!" Master even more? There are sets for all 3 Masters to add an ability to them once they are 96 OVR! Complete a special weekly objective each week to earn rare Dragon Scale Tokens! Those will be used in a set to grant you an ability token for you to use on any of the 3 "Save Lunar New Year!" Masters.
Week 2: January 28 – The Dragon Dance
DETAILS COMING SOON
Week 3: February 4 – The Mighty Nian
DETAILS COMING SOON
Once you have completed all 3 weeks and upgraded all 3 Masters to 96 OVR, you will unlock 97 OVR Yao Ming.
Campaign Map #2: Lucky Red Envelopes
1: Goal here is to play alternating blitz events to earn Good Luck Charms that you can turn in for Lucky Red Envelopes. Each event takes 25 stamina.
2: Each blitz event gives you 1 Good Luck Charm for winning with a first win bonus of an additional 1.
a)You can exchange 25 Good Luck Charms for 1 Lucky Red Envelope Pack without a cooldown.
3: Lucky Red Envelope packs can grant Silver, Gold or Elite Lucky Red Envelopes. Their contents differ depending on the tier of the Envelope. There is a fairly wide variety of contents in the envelopes, including:
a)Gold and Elite Lunar New Year Players – Including 96 OVR Envelope Masters! These masters can also be obtained via sets through exchange sets using other Lunar New Year players. They can also be upgraded to have bench boosts!
b)Exclusive Lunar New Year Themed Courts
c)Houston Rockets and Golden State Warriors Ci Edition Jerseys with 10% boosts to Rep, Coin or XP
d)Various program tokens, including Good Luck Charms and Caishen's Favor tokens and extra ability tokens for the "Save Lunar New Year!" masters
Auction House
The following items are auctionable during the Lunar New Year campaign:
Any player OVR 96 or above
Red Envelope Tokens
Lunar New Year Courts
Rockets/Warriors City Edition Jersey
Once the campaign ends, all players will be auctionable.
Masters Details:
These are the four Masters you can earn in the Lunar New Year campaign. Our dev team also provided descriptions on each player explaining why we chose them.
Lunar New Year this year is celebrating the Year of the Pig, which symbolizes trustworthiness and generosity. To pay tribute to that, the players in this year's LNY program are some of the league's best dimers.
96 OVR DeMarcus "Boogie" Cousins (C), Golden State Warriors
'Boogie' Cousins has made his return to the Warriors and with that he brings his multi-category production from the only position that Golden State doesn't get that from. Helping to finalize the Warriors roster for their inevitable run at the NBA Finals for a fourth straight season, Cousins has regularly been at the top of the league for Centers in the assist category. Cousins has steadily become more proficient at passing throughout his time in the NBA, finishing last season with a career-high 5.4 assists per game, making him a strong addition to Lunar New Year.
WEEK 2 MASTER: COMING SOON.

WEEK 3 MASTER: COMING SOON.
97 OVR Yao Ming '08 (C), Houston Rockets
Yao's impact on Chinese basketball culture cannot go unnoticed for Lunar New Year as the big man from Shanghai remains, to this day, the best Asian player in NBA history. Ming's towering 7-foot-6 frame and ability to wreak havoc from both inside the paint and from mid-range made him an unstoppable force throughout his career. Outside of missing one year due to injury, Ming made every All-Star game that he was eligible for and in 2008 he led the Rockets in Points and Rebounds. 'The Great Wall' made a tremendous impact on the Houston Rockets organization and had his #11 jersey retired in 2017. His influence has extended even further beyond his playing career as the Rockets have paid tribute to Lunar New Year with their City Edition uniforms in each of the last two years.
Thank you for going on this journey with us and we hope you enjoy Lunar New Year!