The NBA Live Mobile forums are now in read mode only.

Details on this can be found on this topic. This just means that instead of posting here you can now post on our Answers HQ NBA Live Mobile forum.
Welcome to the NBA LIVE Forums!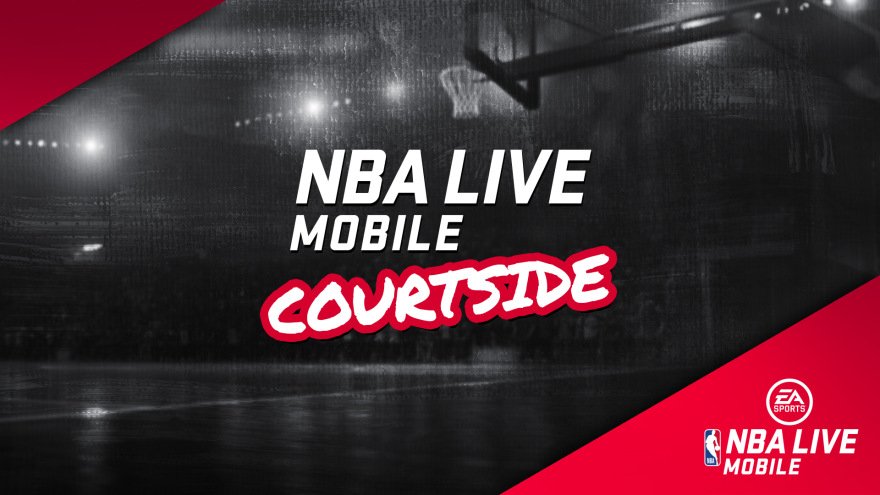 Check out our latest EA SPORTS NBA LIVE update here.
Campaign Details: 3v3 Tenement (Taguig, Philippines)
308 posts
EA Community Manager
We are going back outside for some more 3v3 streetball, but this time for a very special court in Taguig, Philippines! Recruit some of the most charitable players and play on The Tenement which was created by the community for the community!
Campaign Dates/TimesLive Date:
April 10, 2019 at 10:00 AM EST
End of Campaign:
April 15, 2019 at 10:00 AM EST
Campaign Map
There are two types of rewards: Graffiti Style Points and Graffiti Master Tokens.
Graffiti Style Points are your campaign currency that you earn to progress and earn 3v3 Masters.
Graffiti Master Tokens are a collectible you earn from the progression events towards the Graffiti Master. You need 20 Graffiti Master Tokens (plus 50 Elite players) to earn 101 OVR Platinum Lebron James.
Earn Graffiti Style Points from Live Events in order to recruit various players in each position by passing the below milestones. These players will help you earn more Graffiti Style Points.
Once you reach Milestone #1, you earn the Tenement Basketball Court with 20% Graffiti
Style boost.
Once you reach Milestone #9, you earn one of the two Masters (you can pick).
Once you reach Milestone #14, you earn the second Master.
Once you reach Milestone #16, you earn the Tenement Basketball Court with skill boost.
Once you reach Milestone #20, you earn an ability token to add an ability to either Master.
As you increase your lineup OVR, you will unlock new 3v3 matches on the progression side of the map to earn Graffiti Style Points and Graffiti Master Tokens. For each event, you can earn 500 Graffiti Style Points and 1 Graffiti Master Token every 24 hours on first win only.
There are 3 blitz events that reset every 8 hours (meaning you can earn the first time win bonus every 8 hours).
To accelerate progress, you can purchase Graffiti Style Points in the Store.
Auction House
All players are auctionable EXCEPT:
Elite Tenement Coach
Tenement Basketball Court
Boosted players that you buy from the store
Masters Details:
There are three Masters you can earn in the 3v3 Tenement campaign. Horford and Middleton are the 3v3 Tenement Masters and James is a special Graffiti Master you earn through Graffiti Master Tokens and Elite Players.
101 OVR Platinum Al Horford, C
Tenement Master Al Horford is known for giving back off the court. He reconstructed basketball courts in his hometown from the Dominican Republic. He is also involved in Basketball Without Borders, engaging the youth in developing countries.
101 OVR Platinum Khris Middleton, SG
Tenement Master Khris Middleton received the December NBA Cares Community Assist Award through his "12 Days of Khrismas" initiative. Among many great things, he hosted over 200 students at a Bucks game, held a movie screening for local kids in foster care and gave gift bags to teachers at Hawthorne Elementary School.
101 OVR Platinum Lebron James, SF
Graffiti Master LeBron James left his handprint in concrete at the Tenement court as part of a series of activities for the Nike Rise program which pulled kids to trainings camps and help them to realize their basketball dreams.
You need 20 Graffiti Master Tokens and 50 Elite Players to earn Graffiti Master Lebron James.
Changes made in this campaign:
You can use old elite players on the Graffiti Master.
Thank you for joining us for 3v3 Tenement! Look out for more 3v3 campaigns in the near future!
You can check here for Progression and Blitz event details, and Campaign progression:
https://www.reddit.com/r/NBAForums/comments/bbhdur/campaign_details_3v3_tenement_taguig_philippines/
Continue to stay tuned to our social channels for more campaigns and game updates!
Twitter:
@EASPORTSNBALM
Facebook:
@EASPORTSNBALIVEMOBILE
Reddit: /r/NBAForums