Welcome to the NBA LIVE Forums!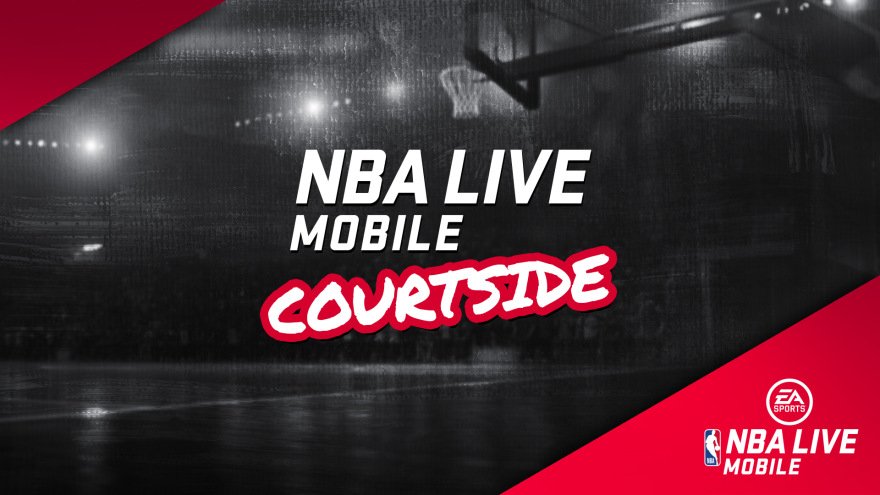 Check out our latest EA SPORTS NBA LIVE update here.
If I were an EA Sports NBA Live GameChanger
If I were an EA Sports NBA Live GameChanger, I feel that I could bring some good ideas to the developers to hopefully make the game more successful and a rival towards the NBA 2K series in the coming years. The NBA is one of the biggest professional sports leagues more now than ever and bringing a good, quality simulation sports video game is a great way to connect with those fans and bring in more along the way. Hopefully me presenting this to the EA Forums and the NBA Live Developers can hopefully bring some change to the series itself and it's wonderful community! Note: These ideas are just suggestions based on my experience with the NBA Live series and how I feel the game could be improved. Anyways, on we go!

GAMEPLAY: I will start first with gameplay. With how much basketball is evolving every year, so should its video game predecessor. Gameplay is very key to make sure the game succeeds. I feel that the focus should be on how the game functions primarily before modes and content come into play which I will discuss later on. My biggest suggestion for gameplay is make it easy to understand and adapt with, not so complex and overwhelming!

MENU NAVIGATION: Navigating the menus so be easy to move around. List out the playable modes then have the sub-genre modes within that section. My thoughts on the main menu with NBA Live 19 and navigating it was too much to get around and at times complex and overwhelming like I mentioned in my thoughts about gameplay.

MODES: There should be plenty of modes to keep variety, but not too many that waste developers time making that players end up not playing. Here's how I think the modes should be laid out in NBA Live 21 or NBA Live 22. I will also give descriptive suggestions if I see them fit. Another thing I will mention, how I am visually imaging this menu layout is you click on one option then it will bring you to the available list of sub-genre modes within it.

Play Now
NBA
WNBA
Franchise Mode
The One

Online
Online Versus NBA
Online Versus WNBA
Live Ultimate Team
Social
Pick-Up Games
Club/Team Games
Practice
Drills
Shoot Around
Scrimmage
Settings
Accessibility
Game Settings
Audio & Visual Settings (Make this it's own section apart from Game Settings)
Rosters
Favorite Team
Legal Agreements
Credits

MODES CONTINUED: In this section I will elaborate on the modes currently in the game on how I think they can be improved, potential new modes, etc.

Play Now (NBA): Play as and against any NBA team on a selected AI difficulty.

Play Now (WNBA): Play as and against any WNBA team on a selected AI difficulty.

Franchise Mode: Take control of any NBA Team as the General Manager.

The One (I suggest renaming to simply just "career mode", make it offline based, and adapt it similar to Be A Pro from the upcoming NHL 21): Recognize future in a brand new career mode experience with hundreds of story beats driving your career, giving you the chance to life the life of an NBA player, on and off the court.

Online Versus NBA: Play as any NBA team online against players from around the world!

Online Versus WNBA: Play as any WNBA team online against players from around the world!

Live Ultimate Team: Build a fantasy roster and dominate the court!

Social Pick-Up Games: Play with others from around the world in a 5v5 matchup or against AI on any selected difficulty.

Social: Club/Team Games: Play competitive matchups with your friends as your custom team/club or against an AI team/club on any selected difficulty.

Drills: Practice drills used by NBA Superstars

Shootaround: Practice your moves on the court on your own

Scrimmage: Practice games against AI on any difficulty, 1v1 or 5v5

Mode Add/Removal Ideas: I suggest that "Live Run" be removed as Social Pick-Up Games and Social Club/Team Games could replace it. Remove "Live Events" from "The One" mode and implement it into the "social" game mode section. I also suggest removing the "Court Battles" mode from "The One" mode and moving it over to Live Ultimate Team and optimizing it there, if that makes sense.

Court Battles for Live Ultimate Team: This mode would be similar to the "Squad Battles" mode in the EA Sports NHL and EA Sports FIFA series. NBA Live 21/22 introduces Court Battles to LUT. Court Battles is a Single-Player competition that you may be familiar with if you've played Hockey Ultimate Team or FIFA Ultimate Team. New opponents are available every day, including weekly Featured Courts assembled by NBA players, artists, basketball influencers, and athletes from around the world.

I had an idea for a new mode that could be added, but what if there was an arcade mode in NBA Live 21 or NBA Live 22 that was similar to the NBA Jam series, but you can play as NBA players, WNBA players, or NBA mascots. Not sure on ideas to further explain, but that could be up to you the developers!

CONTENT: In this portion, I will present ideas for unique content that could be implemented into the game if possible and elaborate on what is already in current NBA Live games! This won't be listed in any particular order.

Jerseys for NBA/WNBA teams: I'd suggest keeping it simple by giving each team a home, away, and alternate jersey if they're available.

"Live Seasons" (Game Update Suggestion): I feel this would best work with the Social Online modes like Pick-Up Games or Club/Team Games, maybe it could work in other modes as well. Every 2 or 3 months, a new set of content is available to unlock! In terms of how to unlock the content, you could do challenges to earn stars! Earn more stars to keep unlocking everything till it is complete! There also could be a set of challenges you could complete daily if you do not want to put in the time to complete the more time-consuming challenges.

"NBA in-game store": Have an in-game store where you can purchase specific content whether it be a team jersey or a certain piece of equipment. Another great idea on how you could purchase that content would be a free, in-game currency or a currency you could purchase with real money, similar to NBA points in the Live Ultimate Team mode. For the sake of example, let's call them "NBA Coins". NBA Coins could be earned just by playing the game and you could also earn bonus NBA Coins through challenges as well, which could be implemented into my "Live Seasons" idea mentioned in the previous section. So to make it easier to understand and make a better example, let's say you're browsing the in-game store and want to unlock a Portland Trailblazers jersey, you could unlock the jersey for free by using your NBA Coins or unlock it with the currency you can purchase with real money. Here's how I think the in-game store/shop could be laid out!


NBA Live Store
Featured
New
Weekly
Jerseys
Shoes
Hats
Equipment

This is just an example on how it could look, but definitely can be tweaked!


COVER ATHLETE SUGGESTIONS: Here are my 5 suggestions on who could be the next cover athlete for a future NBA Live title!

Luka Doncic
Karl-Anthony Towns
Donovan Mitchell
Devin Booker
Jayson Tatum

NBA LIVE SOUNDTRACK SUGGESTIONS: Here's a list of songs I'd enjoy suggesting to be in a future NBA Live title!

Ghost - Jack Harlow
Uh Huh! - Quadeca
Guilty Pleasure - Bryce Vine
Opposite of Adults - Chiddy Bang
Father - Hobo Johnson
Rockstar (feat. Roddy Rich) - Dababy
Life Is Good (feat. Drake) - Future
Ooh La La (feat. Greg Nice & DJ Premier) - Run The Jewels
Conversations - Juice WRLD
The Plan - Travis Scott
The Climb Back - J Cole
Stay Ur Distance - Yo Gotti


FINAL WORDS: If you have gotten this far, I'd like to thank you for reading! I want the NBA Live series to succeed beyond what it already has done for the league and the basketball community! Hopefully some of my ideas and suggestions can be implemented into a future NBA Live video game which I believe will make it thrive. Thanks again!