NBA Live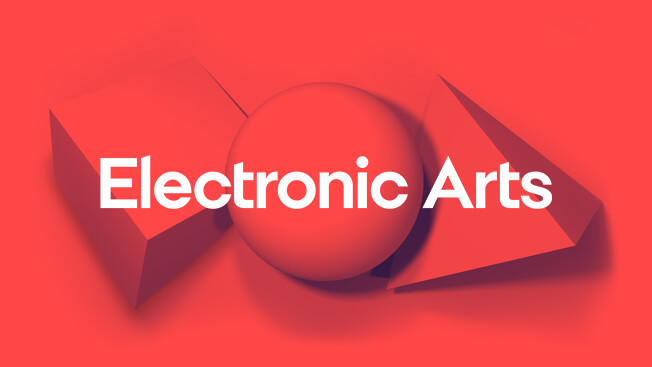 Check out our latest EA SPORTS NBA LIVE update here.
NBA Live 19 - Title Update 3, October 9 (Updated 8th of November)
1477 posts
EA Community Manager
Welcome to Title Update Three – a massive update in which we looked to address a number of different community requests. Some of the biggest enhancements are summarized in the Key Updates section, but the full list is also included below and separated by which section of the game items are applicable to.
Key Updates
Edit Player now available in Franchise Mode (this applies to existing Franchises – no need to restart)
Now you can practice with your Created Player on your created court
Streaming/capture blocking has been removed from several areas of the game
Tuning to Inside Shots
Trait Balancing – Fixed shooting trait issue to decrease boost on highly improbable shots
New Animations – Legend Jumpshots, Signature Jumpers, Dribble Moves, and Signature Dunks have been added
Massive Gameplay Tuning in different areas based on player feedback since launch
Over 2,466 commentary samples added
If that doesn't convince you that some big changes were made, be sure to load up your update and take a list at the full details of this lengthy update below:
General
Added an ICON Patch Tile to the edit player screen which will notify you when an upgrade is available
1 v. 0 create-a-player shootaround on your ONE Court has been added – this can be accessed through The One menu
Edit Player has been added to Franchise mode (applies to existing Franchises – no need to restart)
Streaming/capture blocking has been removed from several screens
New Private Lobby Live Run Rules added, including:

Inside Out
Meet Me at the Rim
Points for Everything
Halfcourt Make It, Take It
Rebounds to 50
Rainmaker Two Halves
Fixed an issue where traits were not being properly calculated into a player's OVR rating
Game rules will now be displayed in the game pause menu in the following modes:

Court Battles
World Tour
A Rules pop-up has been added prior to tip-off in World Tour
Mentality Meter effect explanations have been added to the traits tray when you feel the bar up 100%, positive or negative
Ability was added to remove any equipped Attacker Handicap in Court Battles
FIX Dream Sequence Court added to 3 v. 3 Live Run
Store: added the ability to purchase multiple items with only one opening animation
Animations
Jumpshots

Additional Signature Jumpers added for Current NBA and Legend players, including:

Amar'e Stoudemire
Baron Davis
Bernard King
Chris Mullin
Drazen Petrovic
Isiah Thomas
Karl Malone
Patrick Ewing
Steve Nash
Tracy McGrady
Wilt Chamberlain
Spencer Dinwiddie
Jared Dudley
Kenneth Faried
Shabazz Napier
Improved existing Signature Jumpers

Fixed Carmelo Anthony's shot where his arm would pop on release
Updated Lonzo Ball's release hand pose to be more accurate
Slowed down Kelsey Plum's shot
Cleaned up various moving jumpers to be smoother
Improved various WNBA gathers
Inside Shot fixes
Various alignment issues have been fixed, including:

Early alignment that was causing popping
Late alignment that was causing crashing through one another

Adjusted foul call likelihoods for layups on a per asset basis
Dunks

More signature dunks have been applied to additional NBA players
Decreased the likelihood of a highlight dunk from playing in traffic
Adjusted various dunks to ratings, to decrease crazier dunks from playing on low-skilled dunkers
Put a larger penalty to decrease the likelihood of repeating signature or highlight dunks in a single game

More appropriate selection for handedness and context

Left-handed players should be more likely to use left-handed finishes
Catching

Tuned animation to fix cases of the player catching the ball facing the wrong way
Adjusted some catching branch points so exiting catches to shoot or dribble is more responsive
Fixed instances of cutters not attempting to catch passes
Tuned post-catching selection for less missed catches in post
Interceptions

Tuned so defenders play the passing lane better, facing the ball more often when defending cutters.
Tuned up interceptions, so more will play especially in Pick-and-Roll situations
Bench

Tuned animation (posting issues)
Tuned alignment ton interaction with the bench
Post-Whistle

Smoother transition in and out of post-whistle animations
Triple-threat body up mirroring issues addressed
Dribble

Added a new dribble move – BHB in-out
Smoothing pass on standing dribble moves
Smoothing pass on other various dribble blends
Adjustments to ball warps/blips
Adjustments to RPM for dribble

Slowed down various quick turns and "zig-zag" like movements by 10-15%
Celebrations/Taunts

Steering adjustments, so players go into and out of celebrations smoother
Fixes to target of taunt

Rebounds

Adjusted branch-out windows on assets where it kept player in animation too long, so players can get out of rebounds quicker
Removed some boxout animations that started with the players too far apart from each other, helping with responsiveness in positioning prior to rebounds
Fixed various rebound animation problems to reduce warping animations and hands clipping through the rim

Passing

Various pass animation selection adjustments/fixes, adding a better selection of pass types
Lessened full court pass animations to nearby receivers
Tuned ball speeds, equaling less passes that are unnaturally fast
Made passing more responsive out of double team
Removed very delayed passes out of dribble pickups and collisions with a defender while dribbling
Removed accidental icon passes to the center during pick-and-roll

Various posing fixes (animation quality)
Traits
Rebalanced all shooting traits
Fixed an exploit in which shooting traits would reward a user a large boost on highly improbably shots
Implemented diminishing returns for stacking traits of the same type

Stacking multiple traits will still be beneficial but have less of an exponential benefit

Streak Traits, like Spicy Dish, will now be more reliable
Plays
Fixed spacing issues regarding motion offense: players are less likely to clump/cluster
Logic
Increased the frequency of jump shot fouls
Adjusted the off-ball acceleration from stop to be quicker
Adjusted pick and pop logic

Good shooters will now go to the three-point line, or mid-range, to space out the floor

Adjusted reaction time for defender deflection of passes
Fixed issue of bounce/lob pass request when off-ball carrying over after receiving the ball (i.e. pass immediately after receiving when in player lock)
Stamina
Holding sprint will now decrease your short-term stamina quicker

The longer you hold it, the faster you will tire out

If you are too tired, but request a dunk, you will now have a chance of missing the dunk
The more tired you are, the slower you will physically move
Performance Grade
Added a new performance event for playing off-ball defense and holding the user without being called for a foul (positive event)
Added a new performance event for playing off-ball defense and holding the user causing a foul to be called (negative event)
UI
Fixed issue where shot meter would display inappropriately (for non-metered shots)
Presentation
Camera

Various fixes for environments and keeping action on screen

Made adjustments for cloth settling following a camera warp
Audio
Commentary

Added 2,466 new samples, including content for:

Free Throws
In-game statistics
Out of Bounds
Blocks
Quarter summaries
Upcoming season outlook conversations
Emotion/intensity tuning

Music

Added more instrumentals to Pro-Am and Court Battles experience
Made general game mix updates/polish


Bug Fixes

Various gear color sorting issues fixed
Various gear item tiers updated/fixed
Various gear brand sorting issues fixed
Updated Cavaliers' team gear colors for Icon uniforms to Red (previously Navy Blue)


Store Update

30 new jerseys added – jerseys will no longer have a hype requirement for purchase
Added premium sneaker styles: Air Jordan I Flyknit, Air Jordan I "Be Like Mike" Gatorade, and Nike Air More Uptempo "Olympics"
Hundreds of new tops, bottoms, and arm sleeves available


Roster Moves

Trevon Bluiett (NOP) added


Player Updates

PUMA added. Several PUMA athletes have been updated with Clyde shoes, including:
DeAndre Ayton, Marvin Bagley III, Rudy Gay, Kevin Knox, Michael Porter Jr., Terry Rozier, Zhaire Smith, and Skylar Diggins-Smith
Player Dunk packages updated
Player head scan updates (Furkan Korkmaz, Derrick Jones Jr., Georges Niang, Sylvia Fowles)


The most recent Title Update for NBA LIVE 19 (OCT 11) fixes an issue some users were experiencing in Franchise Mode. The recent fix resolves the Franchise Mode save file not being visible to some users. When you download the update, your Franchise Mode save file will reappear. Thank you and please let us know any feedback below!

– NBA LIVE Dev Team
Post edited by NatureBoy2323 on
Howdy, Stranger!
It looks like you're new here. If you want to get involved, click one of these buttons!
Quick Links