NHL 18 - thoughts on 3on3 as it pertains to goalies and eSports
Vidya link: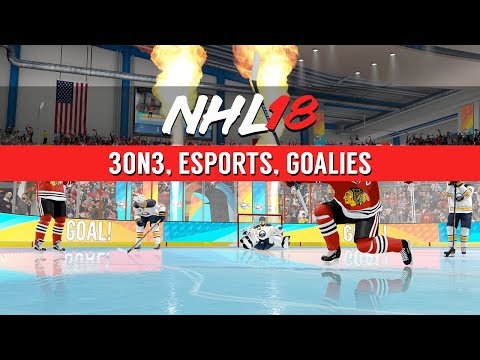 http://www.youtube.com/watch?v=fAe1qmB-9ew
Hey, long time no talk.
Here is a quick summary for the above video:
People are definitely concerned about the lack of goalie news - what we should be hoping for and asking for here is for EA to tackle a chunk of the (rather large) list of goalie bugs/issues. We don't need new features until the regular stuff works.
3on3 is EASHL for CLUB will have human goalie option
The other 3on3 modes will be AI goalie
The regular 3on3 modes will be on the fun small sized arcade rink.
EASHL 3on3 will be on the full sized ice surface offering a more authentic 3on3 experience
3on3 is lots of fun, but definitely more a "challenge" mode for human Gs
the mode is so fun and so different that I think it will be the most watched mode on twitch
It probably has the best chance for NHL esports than any other mode.
This discussion has been closed.