NHL 20 Content Update October 25th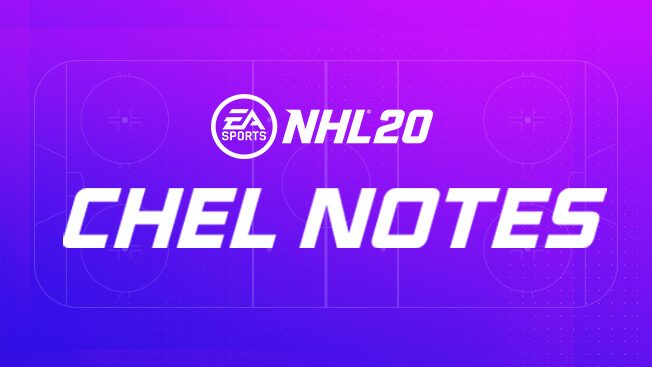 Check out our CHEL notes with our October Patch update here.
Be A Pro mode playoff GLITCH! Unable to proceed to 2nd round
This is very disappointing!! After weeks of grinding out my Be A Pro mode player in the OHL, the system is not allowing me to proceed into the later rounds of the Memorial Cup, and HOPEFULLY improving my NHL Entry Draft position. Here is my playoff bracket view, showing all rounds completed 1st round, ready to proceed to second round. The Hockey Analyst tweet in my Activity Feed - Message Center confirms my successful progression:
Next here is my calendar view, April is totally empty, but should be reflecting at least the 2nd round schedule:
Finally, this is my main view, showing that my only available option is to sim to the draft. This sucks, because I could have possibly gained a few more draft positions, had I had a good run at the Memorial Cup (sorry, annotation on photo incorrectly references Calder Cup (AHL)...oops).
Can someone please suggest if there is a work around to this? I have a few backups that I can re-play in advance of this point. But I don't want to waste my time if there is no fix. I already reloaded one of my backups, and re-played the first round, with the same result. Has anyone else experienced this?
I realize this is only my first season minor league playoff round, so I can deal with it (maybe my draft status wont be impacted if none of the other OHL players are playing games either), but this cannot happen down the road, when in NHL mode pursuing the Stanley Cup.
Thanks in advance for any help.
Scott
PS: I can post the links to the full images, if that would help EA Tech Support team communicate the issue internally. There has to be a bug fix for this. Hard to believe that after so many years this is STILL a problem. I recall almost the exact same thing happening in like NHL 10 or something....the last time I purchased an EA Hockey game. There, the season crashed on my Be A Pro mode, halfway through my 1st season with Edmonton farm team and the Oilers. I got frustrated with the experience, and never played again until now.
Howdy, Stranger!
It looks like you're new here. If you want to get involved, click one of these buttons!
Quick Links