Powerplay down the drain
Here's a powerplay that didn't quite go as planned: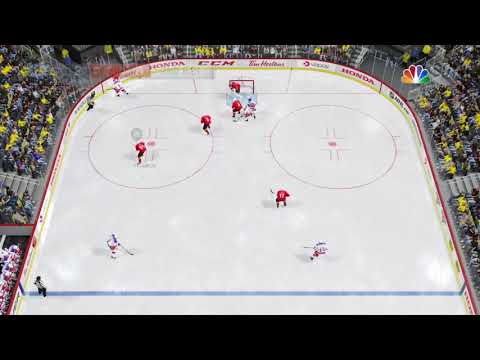 And it makes me go "That easy ... really??!!!"
I think it would be nice if the goalies were slowed down a bit on lateral movement, especially when they are going right then left. That's about 180 pounds of mass ...
But maybe up them a bit when there's a lone shooter?
And that gather the puck with your back skate? Some more consistency would go a long way. Just saying...