maple leafs, canucks & sens fans do you remember this?
Mason Raymond is a player who is considered to play small for his size, a guy who has all the tools to be a great 2 way player Mason Raymond despite being a really speedy player often shy's away 
from board battles, strengthening his defensive game and physical aspects of the game. However on October 5 2013 he was completely the opposite he scored the first goal of the game, added 2 assists, and then owned C. Andersen and the whole sens team with the game winning shootout goal on a splendid spin o Rama play. However there is one detail of that game that is for some reason not part of the highlight package. You see I've actually been a die hard canucks fan since 2009 and i also love cheering on the leafs because my grand parents live in Toronto. You see, i've seen every game Mason Raymond has played in for 5 years and even in the Olympics recently. He always stood out to me because of his killer speed and one thing that you see very rarely today especially in sports, kindness, Mason Raymond has always been a clean and classy player and trust me i've seen him play in over 400 games and i've only seen him throw 2 hits. One of them was the famous hip check on Marchand but that was basically accidental as raymond ducked out of the way of marchand's check and marchand fell over top of him and even in the video you can see raymond look back down at him with intentions to apologize. (see the video)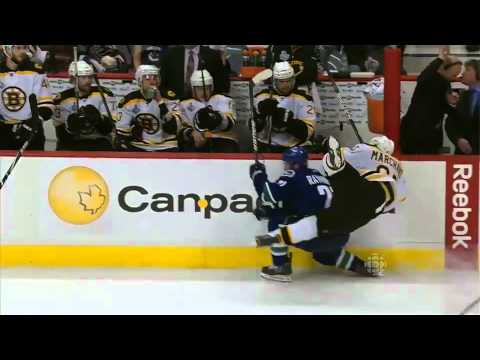 However (correct me in the comments if i'm wrong) there have only been 2 times where Raymond has thrown big hits where he has initiated the contact, one of them being on Petter Granberg 
https://www.nhl.com/video/raymonds-hit-on-granberg/c-40479403
. There have been many times where i've seen players go back to retrieve the puck while raymond had them lined up with great foot speed. every time i've seen that believe me i've yelled at my tv "hit him MayRay'' but Raymond just lightly pushed the player even though with his speed he can throw thundering hits. As an example skip to 2:10 of this video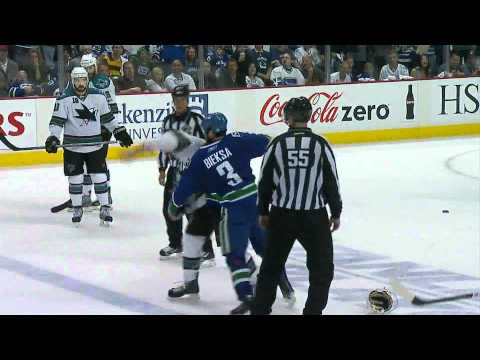 The second time i've seen raymond throw a hit i was like "whoaaaa" at my tv because for the first time Raymond threw a thunderous hit and it came on oct 5 2013 against the sens, the very same night raymond was the first star of the game. The incident occurred after Raymond scored the first goal of the game, Chris Neil of the sens turned with the puck in his own zone and Raymond was skating towards him with great speed. I was expecting another light push but i was wrong, Raymond absolutely destroyed him with a big hit, Neil hit the ice hard and his helmet was came half off and at that very moment the Air Canada center erupted with cheers while i was like "I can't believe he just did that" "TO CHRIS NEIL." to add more salt to the wound from my memory Neil left the game after that hit and did not return. My Question to you guys is that do you remember that incident because even though it was a huge hit i can't find it on the internet. All my friends remember it in toronto and they always say "take that Ottawa" when talking about that hit.
I was making an armchair gm team yesterday and i needed to ask if a coach tells him to play this way every game don't you think he can be a dominant force in the NHL again because only a few player can hit Neil that hard. As we saw in the olympics Raymond still has great scoring abilities so don't you think this is a good idea.