NHL 19 PATCH 1.2.0 - Available - October 11th (expected)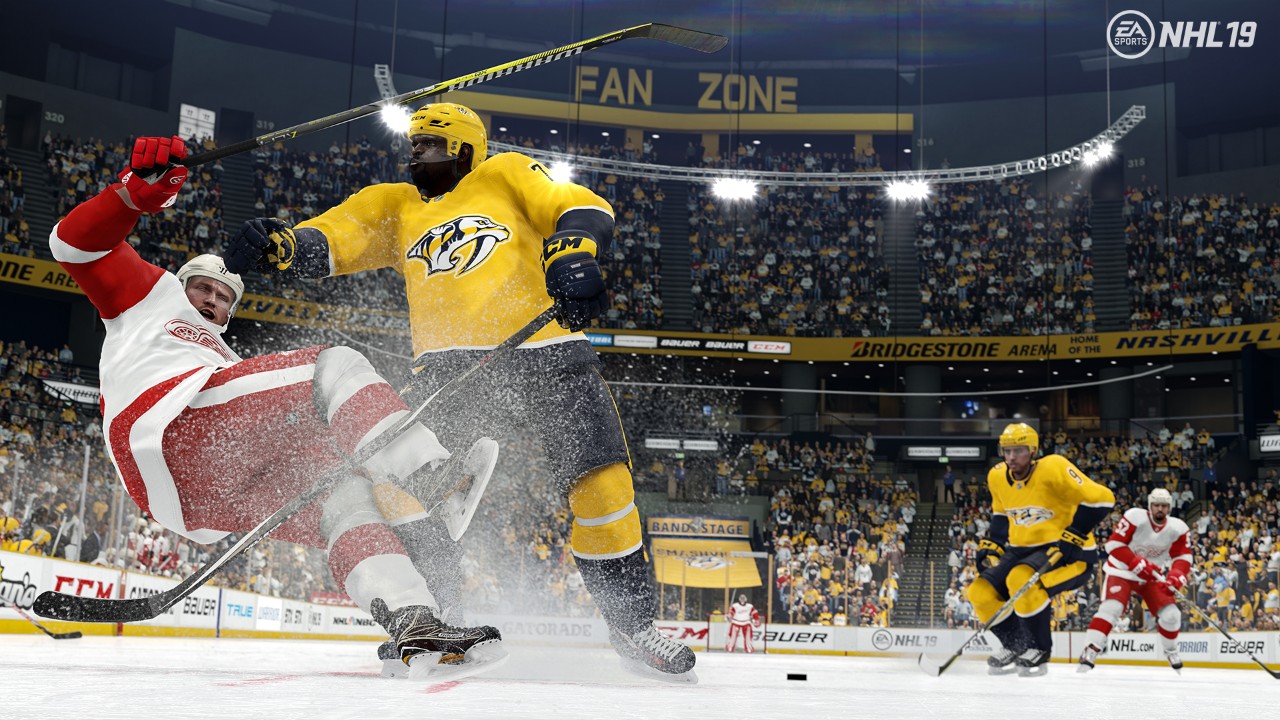 Check out our latest NHL 19 Patch notes and give us feedback here.
NHL 19 BETA TUNER 1.00
53 posts
Community Manager
NHL 19 BETA TUNER 1.00 - AVAILABLE AUGUST 1st, 2018 @ 5:30 PM PDT/8:30 PM EDT
Hey everyone! We have rolled out a tuner into the NHL 19 Beta based on your major pieces of feedback.
One of the most highly talked about portions of gameplay has been pokechecking, so we've made changes to help address the feedback we've seen. For those who want more information about the changes to pokechecking in NHL 19,
check out this deep dive from the NHL Development Team that goes into why and how we've changed it in NHL 19
.
Without further ado, here are the tuner changes that went live today:
Widen the front angle for which a stick blade can hit a skate and not trigger a trip to reward well-positioned pokes. Poke checks from poor angles or where the defender's stick shaft hits a leg have not been changed
Increased gap in gameplay agility between players with high and low agility ratings to better differentiate skater styles
Tuned stamina in NHL ONES to align with burn/recovery rates in EASHL. ONES recoveries were previously lower than intended
Tuned down hit-assistance in ONES to increase the skill gap and reward positioning
Tuning improvements to boarding penalties. Previously, players were penalized when hitting players along/up the boards, which was unintended
Because of the tuner, we have also extended the beta by 24 hours. It will now end on
August 3rd at 11:59 PM PDT
Please let us know your thoughts on the changes to the tuner and thank you again for providing constructive feedback!
Post edited by Ty_Hors on
Howdy, Stranger!
It looks like you're new here. If you want to get involved, click one of these buttons!
Quick Links