NHL 20 Content Update October 25th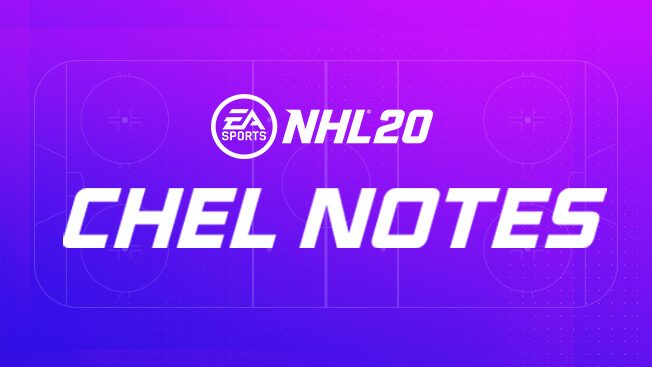 Check out our CHEL notes with our October Patch update here.
Phantom pokes and kicks (Videos)
I kept wondering how I lost this puck until I slowed it down and saw that nothing really caused me to lose it other than the puck going somewhat near the CPU dman's skate. But the puck just flys off my stick, and it flys up in the air for no reason. It just seemed like "okay, the CPU is breathing on you, time to lose the puck.
This one I have at full speed, then slow-mo. There was no poke check initiated, no stick lift. His stick never touched the puck, yet I lost it, and he takes it and scores a goal. Puck control is broken. Let's not forget how he just absolutely wrecked and sprung up with no issues, skated full speed and agility and got the puck....NO EA! NO!
Lastly, this is something EA seems content on having in the game to aid cherry pickers and guys who play ZERO defense. AI having super human speed is the most unrealistic thing that is so noticeable.
Howdy, Stranger!
It looks like you're new here. If you want to get involved, click one of these buttons!
Quick Links