Possible Bug and Phantom Poke calls? [Video/Discussion]
Okay so I captured this the other night and had some free time today to cut it up and upload it yo YT.
The video below is 4 different shots of the same sequence. The first is real time, the second is 1/8th speed, then 2 different angles while looking through instant replay. Be sure to focus on Red(me) on the White team.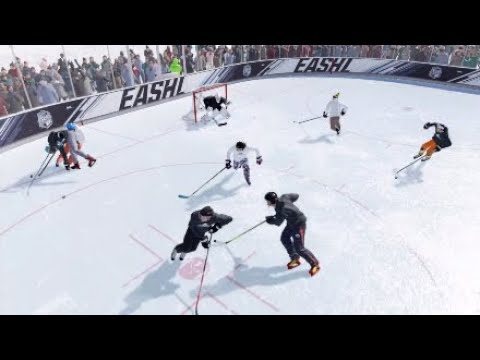 @NHLDev
@NHL_ONL_Producer
I am hoping to get into a discussion about this particular play. I will admit it's not something that is rampant. I only have 1 other video of it and had it happen 5ish times overall since release. But I think it does need to be addressed. I am of the opinion that this should NOT result in a penalty. I am poking at a lose puck and as far as I'm aware, we have never been given trips for pokes at loose pucks before. It's one of those things where clipping was expected. I have seen a few other tripping penalties that have been result of Player A poking at a lose pick while Player B gets possession of the puck a split second ahead which triggers a trip.
But if you look closely at the video, particularly the instant replay shots, you do see the opposing player's left leg/skate make a motion as if he will be using his skate to gather the puck and kick it to his stick. If that's the case can we talk about the logic behind that and whether or not it could be looked at? If you guys deemed stuff like this should result in a penalty I would like to hear your thoughts about it.
Open to whatever thoughts you guys have about this play.