I hate these goals...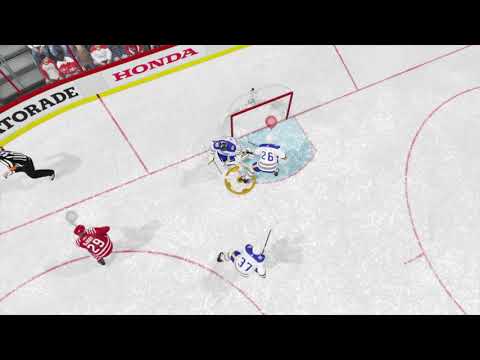 https://youtu.be/pXzqTgqlcyU
I apologize for my poor editing skills. I'm not very good at doing it on the PS4...
Many people are complaining the game is rigged and the game sides in favor of the player with less skill. In this case, I was that player as I was outplayed by my opponent. I just played a great game in which we were tied at 3 going into OT. Unfortunately, this is the goal I lost the game on.
Instead of people coming on here to complain about "ice tilt" or "DDA", we should be talking about goals that occur similar to the one in this video. These types of goals have been happening for years and need to be fixed.
Though I am out of position on this play, I was still able to drive the player outside to a low percentage area. His only option was to either dance around and wait for help, or throw the puck on net as he did. The thing that really bothers me here is I completely lose control of my defender and he goes into automation. I am fine taking losses, trust me I have many, but to lose a game on a play you have no control over is very frustrating.
That all being said, I don't change my stance on how I feel about the game. I think it plays great and I have tons of fun. I just hope plays like this can be fixed in future iterations. They happen way too much especially in front of the net. I have way too many own goals due to backchecking and hitting that imaginary bubble near the goalie.