Frustrating CPU
Yeah, so playing HUT challanges against the CPU is getting beyond frustrating. They're meant to be challenges and to get increasingly harder - yes - but is this really the only way EA can do it? The CPU players can poke and hook without penalties, they can stop almost every shot you try from the blueline, they can skate as fast as any of your guys (in reverse as well) etc. The list goes on and on. Here's a couple of examples, all these are at pro level: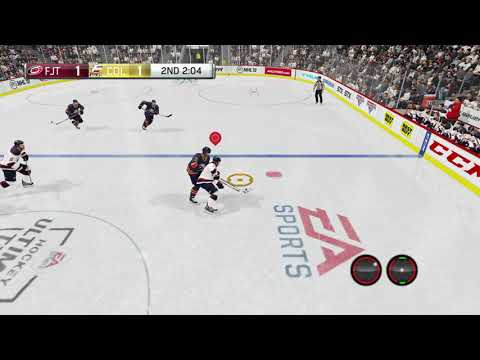 In the first clip, the CPU player is doing the usual annoying skating in spoon position, and then niftly manages two stick lifts which suspiciously look like hooking and the puck is dislodged. Business as usual.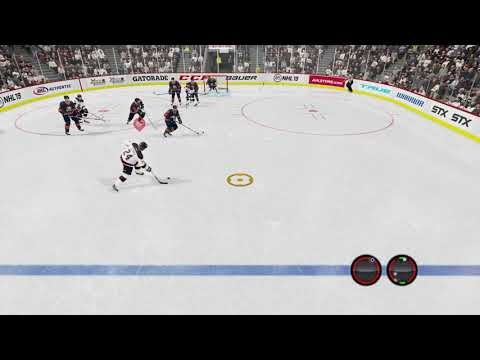 In the second I seem to have the time as space to slap shot, but what a surprise, the CPU manages to block the shot so it hits his stick squarely - *does not* deflect or bounce or anything, but drops perfectly in his feet. Great! If I had a penny for every blocked shot the CPU manages, I'd be 30k millionaire.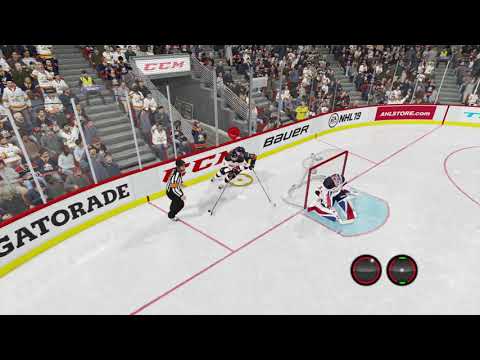 The third is really a repetition of the first, with the annoying intimate skating which escalates into nice spearing action, I mean he ran Aho clear through?! := And the ref is just watching this travesty a couple of feet away.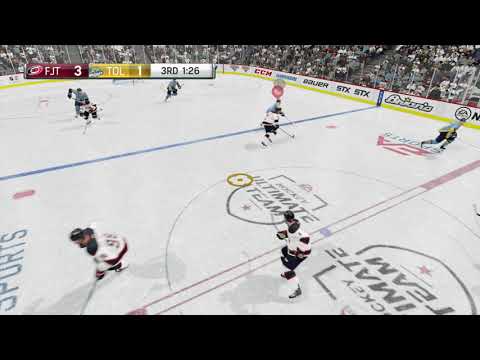 This fourth one is really precious, it's a collection of silliness. The first poke by the CPU, why doesn't it cause a tripping, since he clearly swipes the puck away and then hits my guy's skates? This would be 100% penalty for a human. The along comes CPU no. 26 and niftly takes posession of the puck, doing a move that looks a little dicy. That reaching over to your right looks anatomically painful if not impossible? Then my guy, still under CPU control comes and slashes the other guy, with the resulting 'ow my face' animation - BUT doesnt' get a penalty! Apparently because it was the CPU doing that? Moving on, that slasher guy, now under my control, tries in vain to reach over to get the puck... excuse me but isn't that the same situation and move that the CPU did just a second ago without problems? But my guy just fumbles around with one hand, achieving nothing. Oh well, better luck next time, eh?
This type of play makes me really infuriated. I am sure most you have encountered similar situations, and they happen in every game without fail. The CPU is a *big cheat*. I don't want to even look at the HUT challenges anymore. I hope that other single player modes aren't that bad? This happens because the game difficulty becomes the deciding factor, and your skills and the player stats mean less and less. There might be additional hut challange spice who knows? But it's just disgusting.
As a final comic relief, this happened yet in another HUT challange, my HUT Alumni missed a perfect opportunity: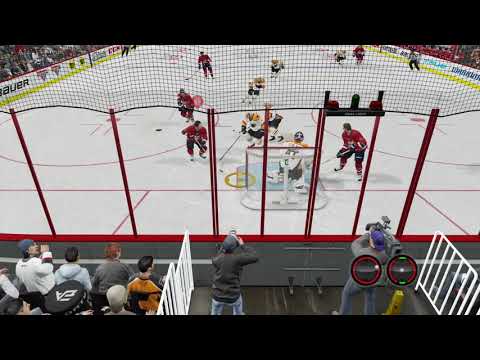 Granted, his stick seems to move through the post, and maybe that is why it moves through the puck as well?