So much wrong on one play
This game has become one big exercise in frustration....
Here's the scenario:
There's a loose puck in the corner in our end and my defensive partner goes in to battle for the puck against an opposing forward. The forward reaches in for the puck one-handed with his center of balance well in front of him and is ripe to be hit. But the hit just does nothing.
That's OK though because my teammate has put himself between the puck and the other player and should be able to retrieve the puck easily with his good position. But the failed hit animation causes him to ( for some reason ) completely lose control of his stick and it warps through the opponent and away from the puck.
That's OK though because the opposing player's stick is nowhere near the puck either so he still shouldn't be able to gain control. But because EA still allows people to control the puck when their stick is outside the playing area ( seriously, how is this still in the game after all these years? ) the forward gets to magically warp the puck along the boards and gain control going the other way.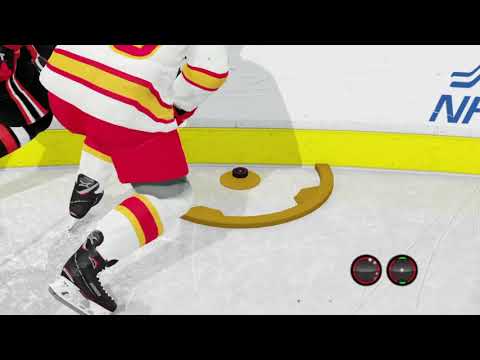 https://www.youtube.com/watch?v=LFFQ-xCcAoE