NHL 20 Content Update October 25th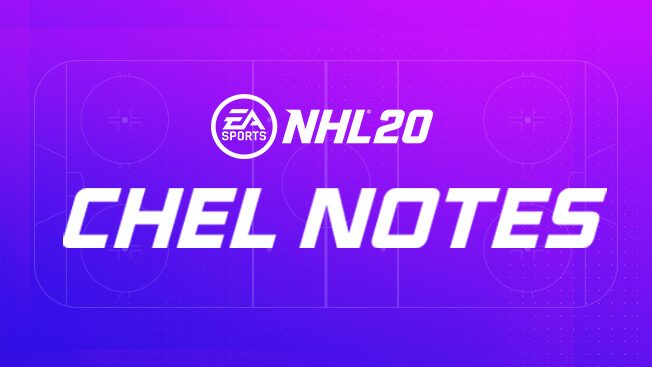 Check out our CHEL notes with our October Patch update here.
AI Penalties committed should be based on actual statistics not attributes
Im not a fan of the attribute bar,
So when my AI teammate is Bergeron and he commits 3 tripping penalties in a game, you know im going offline to play with my own tuner set.

So I have a suggestion, why not set the AI discipline attribute for committing penalties to the players penalties / game average for the last 3 years?

For instance, instead of Bergeron having 3 minor penalties in a game and say "the tuner needs adjusting", instead (as of now) since he committed 30 minor penalties in 162 games, there should be a specific attribute to committing minor penalties where he SHOULD commit a minor penalty every .185 games as an AI.

Or what about Dustin Byfuglien and his minors?
87 in the last 165, if you play against big-buff he SHOULD commit a minor penalty on you every other game (at 52.7%)

Im just saying attributes should more statical, because I don't fully believe lot of the player in-game are represented correctly, and the AI version of the player acts very different then the life counterpart
Howdy, Stranger!
It looks like you're new here. If you want to get involved, click one of these buttons!
Quick Links