NHL 20 Content Update October 25th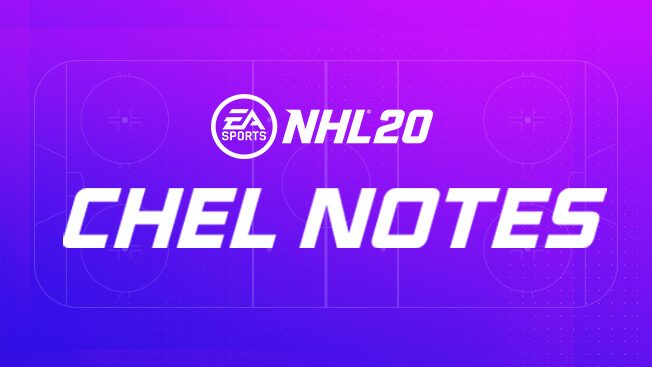 Check out our CHEL notes with our October Patch update here.
Wow, ea , your brilliance is brilliant...
So to get an 85 overall player card, you need a 90 overall team ... Lmao, you serious ?!??

First , if I had a 90overall defense, he ain't making the cut...

Second, most the guys at this moment in the game that have a 90+ overall team , buy packs ... I have the legend edition and a bunch of 80-85's on my team ... And I have an 86 overall team, I'm not buying players to increase my team rank... So this does nothing to help the casual...


Now , let's go to these alumni players, I'm assuming the only reason they are ae so damn expensive, is because you get legend collectibles ... But some players require five gold collectibles or more, at current market price that's 100k to upgrade and at 225k a carbon , the second tier requires two carbons ... To get Mario or Gretzky, you need at a quick guess probably like 20 million coins ... So in other words, just pay to win...

How's about those competitive season ratings ... If I play I team that's all legends ( and I have ) and I win it means nothing... Dude is 12-0 on the top other dude is 12-0 and like , 30th, someone is ,in second with 16-1 , you think in four games that one dude isn't gonna lose ... I understand it's something to do with leaderboards ? But if I have an 85 overall team and best a 90+ overall it should count for more, same as if. Lose ...

Now let's talk about overall and competitive seasons that require overall... One of your game changers and a you tuber pointed this out and made it a point to laugh at EA publicly for this one... Anytime you do a competitive seasons that requires an overall , like 80 max... All guys do with the money to buy packs (or the will to pay to win) is get a bronze third line ... As at a certain point around 90+ endurance, you can easily cycle three lines, sometimes only two... This individual had 9 legends on his first line ... How fair is that ... I understand hut is basically a pay to win, especially with such a gap in player abilities now, and sometimes you're just gonna lose to a team that simply has better players and a better chance (like with puck pick ups ) . It is what it is ... But you ea have to find a way to make it fair to all and competitive for all... You cannot do overall team maximum , you have to do it per line , this way people can't flex their wallets ( or ability to whip them out , I used to spend money on hut, but it just ain't worth it when the AI is so poor )


[Socair - edited swear filter and removed opening line about how this post should be in the HUT forum...moved to said sub forum]
Post edited by Socair on
Howdy, Stranger!
It looks like you're new here. If you want to get involved, click one of these buttons!
Quick Links