NHL 20 Content Update October 25th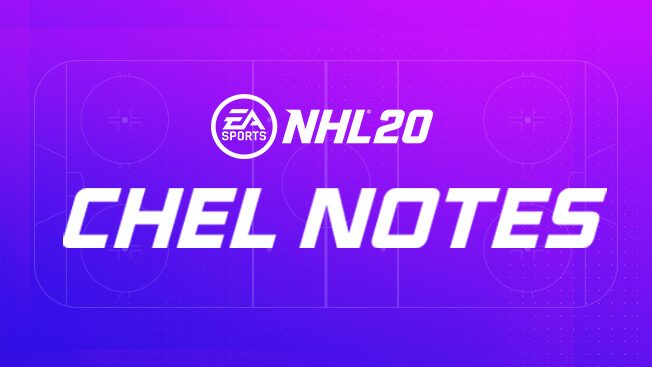 Check out our CHEL notes with our October Patch update here.
Feedback - EASHL CLUB 6s thread
After reading and being part of many discussions in this forum where everybody talks about different modes and types of games, I decided to try to create a thread about my own little world in this iteration of NHL 19 : EASHL CLUB 6s.

Please share how the rollback is going for you in this mode, and also your impressions in general about the mode so the thread could go on after the rollback period. What do you like (options, AI etc), what would you change, etc. At least I'll know when I talk with someone we are talking about the same thing, and not drop-ins or else. I guess EASHL Club 3s could comment, but I truly think if there was a thread for each separated modes, discussions would be better and more respectful, and the data collected more precise.

So, to start, I for one, like very much the rollback as is. I think EA should build on it and NOT go back to 1.03 while working on the next tuner. I'm enjoying the pace of the game very much at this moment.

So please feel free to state in which division you stand, what's your record, and what builds you like or liked depending on the tuner, to create a healthy discussion. No one will be mocked here.

I will stop here for now since I think we should use the next few days to talk about the roll back, but I'd like to talk about what improvements could be made in EASHL Clubs for next year after that.

Thanks a lot.

[Edited content]
Post edited by PadrinoIV on
Howdy, Stranger!
It looks like you're new here. If you want to get involved, click one of these buttons!
Quick Links