NHL 20 Content Update October 25th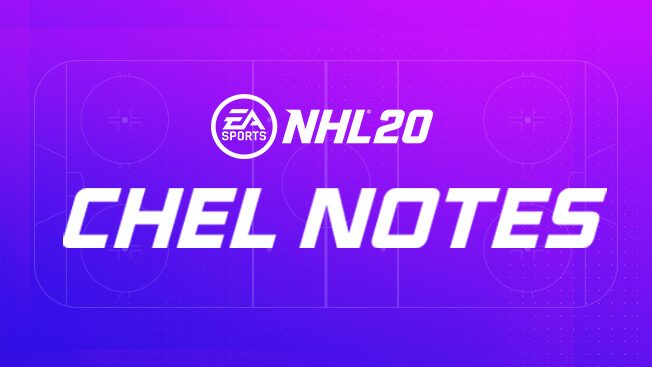 Check out our CHEL notes with our October Patch update here.
Nhl 20 pre-build
Fired up Nhl 19 tonight for the first time in a little over a week. To my surprise i was met with a much improvered game experience.
Gameplay felt so much better, passing is important again (was able to set up some beauty bang bang and tic tac toe goals) physicality felt much more realistic, shot power and rebound control feel much more authentic. But most of all the ability to change speeds and use agility are so much better (dekeing is op though) reminds me of how the beta felt, with improvements. If this is the starting point for Nhl 20 i can't wait to play it.
Howdy, Stranger!
It looks like you're new here. If you want to get involved, click one of these buttons!
Quick Links