Disrupting passes needs some work
This is something that's been frustrating me more and more lately. The ability to disrupt an incoming pass is disproportionately difficult compared to how it works in real hockey.
Being able to disrupt a pass ( not necessarily pick it off clean, but get a stick on it and break up the play ) that you're square to and see coming is a trivial action for any professional player but in EA NHL it's a total crap-shoot.
You have two options. One is to use DSS to get your stick in the lane. This is great in theory but the fidelity just isn't there to do it in practice. You still need to have your stick directly in the puck's path and there's no good way to make and fine adjustments. The other option is to stand there and pray. ( Using the "block shot/pass" stance is dangerous this year due to how easy it can result in a tripping penalty, plus it immobilizes you and can get you burned against patient players. )
Comparatively the player receiving the pass has all sorts of auto-animations to get their stick to the puck without the user needing to do anything. But on defense you need to be practically perfect.
I wonder if we need a "I'm anticipating a pass" button for defense. A counterpart to "just press up" for one-timers. Something that would give you a better chance of disrupting an incoming pass, but only if you're relatively settled and in a position for your player to see it coming ( it shouldn't work if you're hustling or have your back to the play ). Maybe it should cripple your mobility while it's pressed so it isn't abused?
I'm not sure if I'm articulating this well or not. Here's some examples. In these examples I'm red and using a TWF build.
First, here's something that should be happening more often. He's facing the incoming puck and is able to reach out a bit to pick it off. Bad pass by me and I'm fine with it.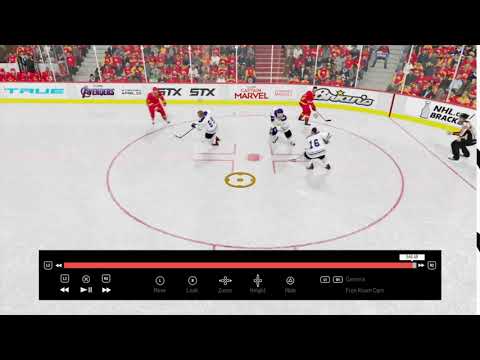 https://www.youtube.com/watch?v=lSxbUQrKa4A
Here the pass comes from the hash-marks and I'm square, facing the play the entire time but it goes right through me.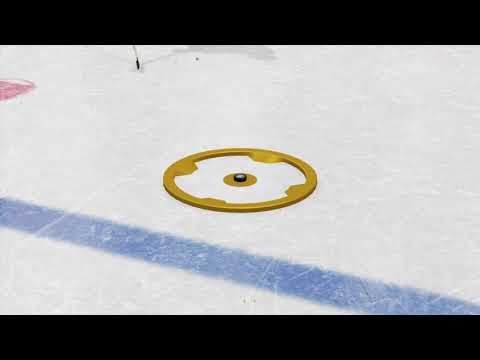 https://www.youtube.com/watch?v=yZ8Se-pNYa4
This one is in the defensive zone. Square in the lane and settled but my player just ignores the puck.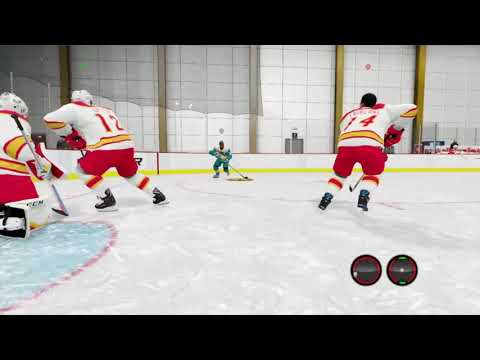 https://www.youtube.com/watch?v=nFHy6Zl7MzA
This one my player tries to get the puck and somehow misses, but the oppent's AI can adjust and get the pass just fine. I'm also not sure why he's allowed to get that shot off.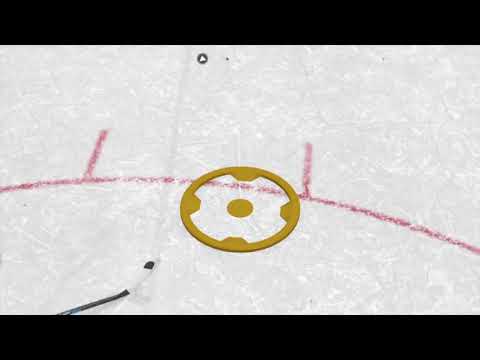 https://www.youtube.com/watch?v=xzx6YVcS9Hw
And despite all the trouble defenders have getting pucks they should, I see this play at least a couple of times a game. The player is hustling to back-check, never looking for the puck, but can pick the pass off with his back foot and kick it up to his stick.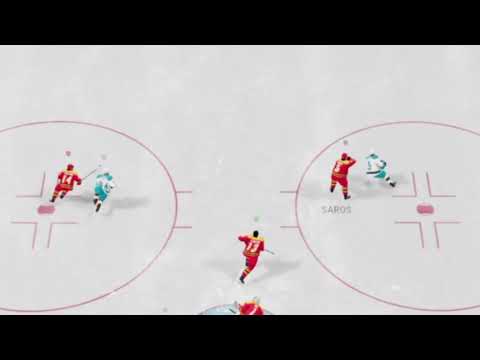 https://www.youtube.com/watch?v=zYYWW_enHlY