NHL 20 Patch Details April 3rd
Check out our April 3rd patch details here.
Power Play Strategies - Umbrella (and how the AI plays it)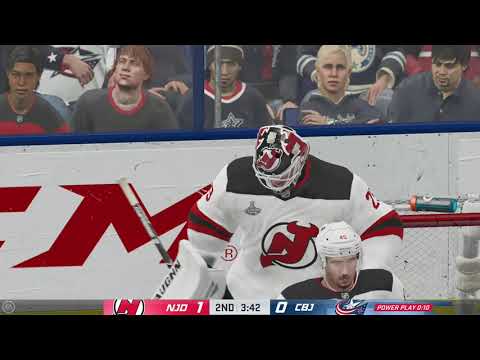 I examined the Umbrella strategy in this video.
We all know what the umbrella strategy is. It's what the Washington Capitals use to help Ovechkin 30 powerplay goals per year.
For those who don't know, I describe the umbrella as follows: one defenseman is back at the blue line to help act as a cycler, moving the pucks to the wingers who are situated near both faceoff dots or hash-marks. Between those two wingers is a forward, who can also cycle and/or screen, and then a fifth and final skater is located near the net, looking for rebounds.
Last year, the AI never played the umbrella strategy well. This year, sometimes it looks good and sometimes it looks bad. I comment on the strategy while watching the Blue Jackets employ the strategy against the Devils in the video above.
Thoughts?