NHL 22 GAMEPLAY IN-DEPTH Discussion
https://www.ea.com/games/nhl/nhl-22/news/nhl-22-gameplay
Gameplay Video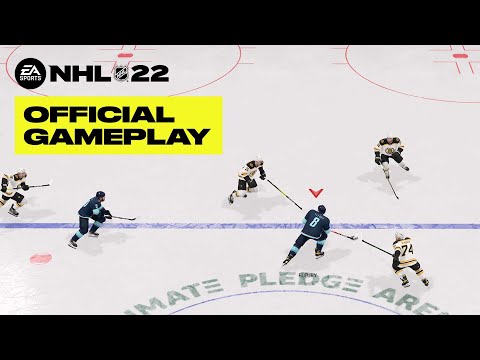 https://www.youtube.com/watch?v=pyIOGzdView
Hour breakdown of talking about changes to the game and ideas.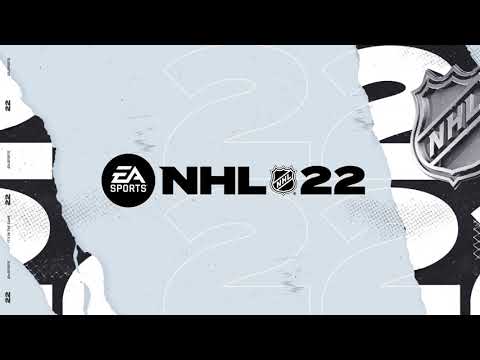 https://www.youtube.com/watch?v=Ts8D1AHscWw&t=2041s
The full Q&A is over an hour long! Want to listen to the full hour long Q&A? Check it out on YouTube!
Beyond the big addition of X-Factors that adds a whole new level of realistic player differentiation, look out for many of the other big gameplay improvements such as:
New Depth to Passing and Puck Receptions: A revised meta to passing and puck receptions expands on player differentiation and extends the skill gap in competitive play. Players will have to think more about the impacts of their moves from the strength and accuracy to the potential reception of their passes.
Stick in Physics Add Depth and Realism to Puck Possession and Battles for Contested Pucks: Now, players can more efficiently use strength and body position to their advantage, which results in more organic fights for position and puck possession.
All New Deflection System: The players with the best hand eye can really make goalies' lives difficult with an all new deflection system that allows everything from a subtle wrist flick for deflecting a shot up and over a waiting glove to a more skillful move to pivot and pull a puck back against the grain.
New Reflex Disrupt System for Defenders: With a new reflex disrupt system for sticks, skates, and legs, defenders can break up more passes and plays to reduce offensive (scoring?) chances.
New Puck Protect/Net Drive System: Players can now drive the net with more force and even use their lead arm to fend off sticks from the opposition.
New Shot and Pass Block System: Players feel more alive than ever on the ice as they slide into position to block shots and break up passing lanes. Watch as they react to the pucks in real time; the best players may even extend a limb to get a piece of a puck that would otherwise go past them.
Ability to Reverse Hit and Brace for Hits: Puck carriers can fight their way through collisions with perfectly timed braces or even return the favor, leaving the incoming checker on the ice.
NHL 22 CLOSED TECHNICAL TEST UPDATE
We've also made gameplay changes since the Closed Technical Test which you can find here:
Passing/Pickups/Receptions
Improvements to short range passes which were causing unintended pass quality penalties in those situations
Fixed an issue where pucks would sometimes cleanly go through the blade rather than bobbling when not fully handled
Fixed a few situations where the awareness attributes weren't being factored into reaction time
Change to use puck control rating to determine how quickly a player can react after bobbling a pickup/reception
Fixed a case where players wouldn't drop the puck when the puck/stick would be held up with the net leading to warps
Blade angle animation improvements to various pickups and receptions
AI
Improvements to AI defenders to have them facing up ice more and getting their stick toward their opponent when in good position goal side
Fix for AI defensemen that would frequently move out of position off center ice faceoffs
Fixes for AI where they wouldn't attempt to tie up/stick to the winger on offensive zone faceoffs
Physics

Fixed cases where the puck would bounce unrealistically or at high speed off the goalie or players
Tuning and stick physics improvements around the boards
Fixes for the puck going through stick blades on one-timers
Improvements to goalie interference logic to avoid unwanted weak interference calls
Fixed a case where the puck could pass through the top of the goalies pad
Stick strength and tension tuning
Reverse hit animation responsiveness improvements
Stick lift targeting and reaction improvements
Fixed a few cases where sticks would get tangled with players off faceoffs
Goalies

Fix to stop goalies from looking around screens during faceoffs and play far outside their zone
Fixed an issue where human goalies reaction time would be too high when having to move a limb a larger distance, allowing them to sit deep in their net and have success
Improved flinch saves while the AI goalie is leaning against the post in butterfly
Various goal scoring balance improvements
AI Goalie poke check frequency tuning
Improved user goalie Spread V and butterfly mechanical consistency
Improved AI contortionist saves trigger logic
Fixed an issue where goalies would drop an already covered puck if they were poke checked
Shooting
Fixed issues where attempted slap passes would lead to unrealistic deflection postures/outcomes
Fix for when shots were getting queued before a hit
Rebalanced one timer shot outcomes based on quality of pass and reaction time
Fixed an issue where players would still attempt to deflect blocked shots
Blade angle improvements to various deflections
Skating

Improved postures and stick interaction when trying to turn near the boards
Fixed skating transitions that were not blending correctly
Improved skating behavior and transitions in and out of board play
General
Vibration tuning and fixes for cases where vibrations wouldn't turn off
Fixed an issue where players were able to perform actions to extend the goal post goal sequence
Various improvements to preserving proper momentum when a player would trip
Fix for shot blocks that were being picked inappropriately instead of diving poke checks
Improved flinch logic for kneeling/pass blocks
Various X-factor ability tuning and logic improvements
Fixed pro-am penalty logic where regular trips from non-diving players were being called
Various crash and desync fixes
Post edited by Follisimo on