NHL 20 Content Update October 25th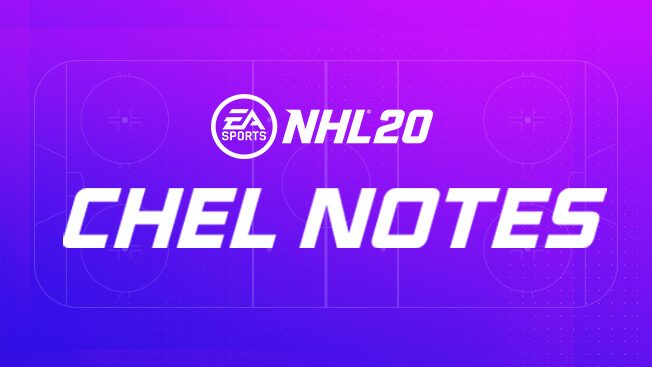 Check out our CHEL notes with our October Patch update here.
Bring Back attributes!!!
These set player types suck. Having complete control of my player was the best thing about eashl. now we got these stock players... I loved being able to adjust my player to the specs i wanted. When you say it wasn't fair game play thats **** .. everyone had the ability to create the player they wanted. Its not my fault they just wanted to base player off speed and shot power/acc. Hockey is a 2way game. Please bring back attributes soon..

As far as game play now. Poke checks have to be turned down on the AI it is unreal how accurate they are.
Bumping into the goalie for crap goals needs to end! We've lost 10 games off of either the AI being dumb and passing the puck through the goalies legs or Having our goalie bumped and the puck going free.

Also i Use hybrid controls why cant i set my team strategy the way i want .. only skill stick can set line strategy kinda dumb..

Things to add Coyotes alt logo the actual coyote not the moon for customization And also the Mighty ducks logo.

Other than getting rid off attributes and allowing us to set our player the way we want This game is pretty sweet..

Howdy, Stranger!
It looks like you're new here. If you want to get involved, click one of these buttons!
Quick Links