A couple of things which make my HUT solo experience bad
Yeah, git good and all that. But here's some clips as examples of what makes solo HUT so infuriating for me.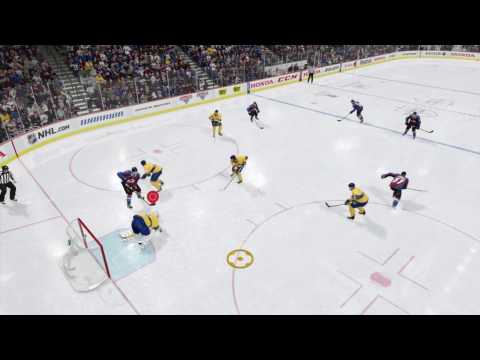 In above, my defence is just clueless, and noticeably lacking in puck control. Look how easily the CPU just goes through my guys. Good luck trying that against the CPU, would never happen. And the final brain-fade of Boychuk... he starts with covering the opposing player in front of the net, and me in control, but then forgets him when he moves a bit back, when I chave take the control of the other guy. I guess that passive box for you, or the AI cannot keep up with what it's supposed to be doing?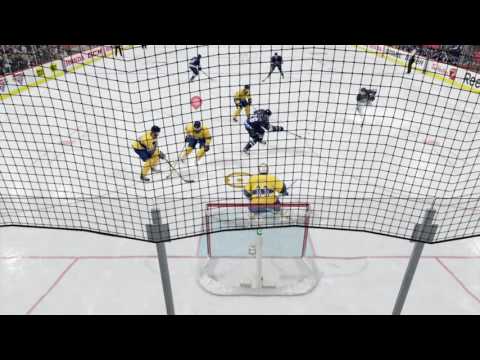 In above, the CPU is using insane skills to deke it through my stick, but drops the puck a little. But no worries, my other guy completely missed the puck, so it's just an easy back-hand to the net. Nice!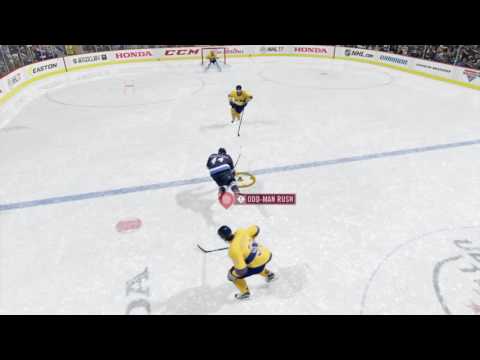 Above we have an example of clear tripping, except I am a little concerned about the timing. Looks like the animation doesn't quite keep up with what the simulation is doing, or the CPU player filmed?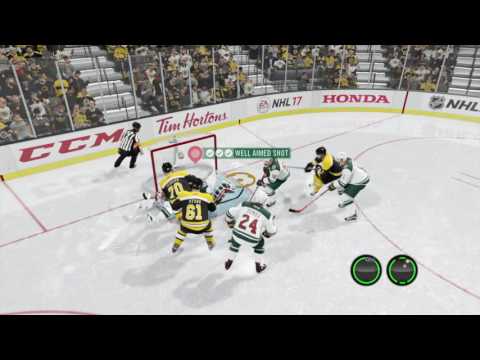 The above was a quick situation, but it looks like my AI guy rushes in for the puck, just when I was about the shoot it in the empty net, and nudges my guy, so nothing comes of it.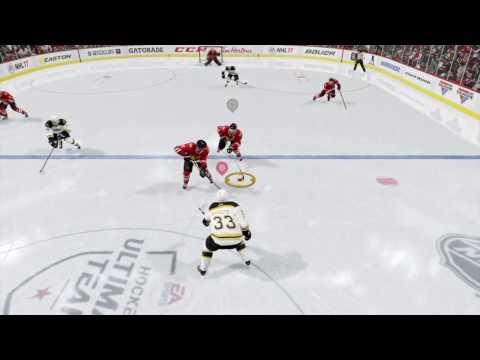 The CPU doens't seem to mind much my feeble pokes in the above. No doubt my timing as off or something. I am just saying that if it had been the CPU doing the defending, I'd lost the puck no doubt.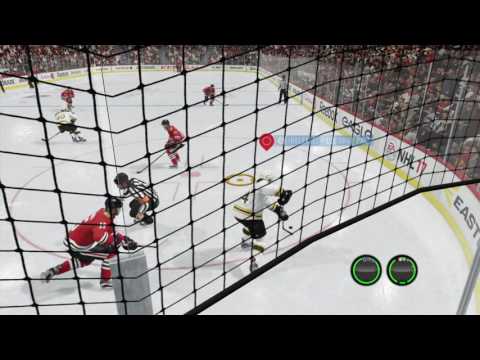 This seems to happen a lot to me, if I am not extra careful to dump the puck away cross the ice, rather than parallel to the boards. I am not sure what the aim circles are telling?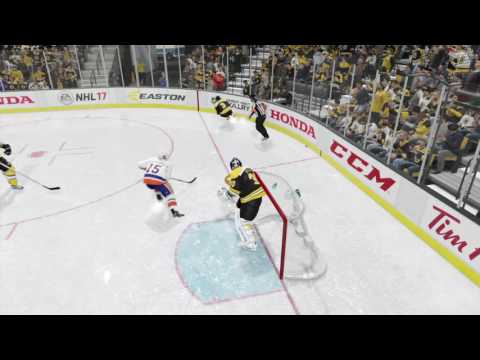 Perfect example, I goof it buy a sloppy reception of the puck coming along the boards, the CPU gets it and totally blindly puts it perfectly to the stick of a team mate. Surprisingly bad one timer, but then check out the insane rebound shot. Wow, these guys do not have spines at all do they! Hire that man! (and see how the game gives me the control of the guy zooming past the goal, only when it's too late to put the brakes on AND STAY IN FRONT of the goal.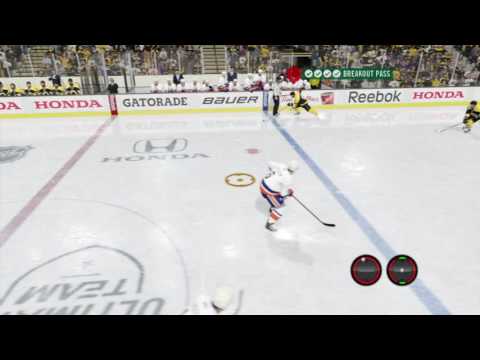 Very common issue with speed. Your guy is hustling along the ice, and the opposing CPU dman not only keeps up skating backwards, but has the time at his own blue line to hit the brakes (judging by the flying snow) and the zoom in a different vector to maul my guy all over the ice. Nimble that.
Post edited by Sgt_Kelso on