NHL 20 Content Update October 25th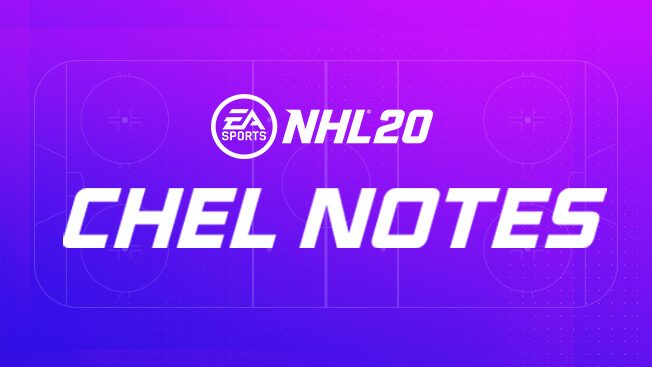 Check out our CHEL notes with our October Patch update here.
Could someone please explain the logic...
In EASHL... playing as a LW PWF, my buddy was RW ENF, vs C PWF and LW PWF's, yet, for some reason, my PWF wasn't able to skate as fast, pick up lose pucks, or do anything like the crazy deflection shots that their PWF's were pulling off.

My ping is usually 20-30ms, so maybe it's up to lag, but I don't understand how I can have 2 strides on them, hustling, and they catch me in 3. I'm P1|30's and the game I'm referencing to they were also + or - 10 levels.

In a vain attempt to cherry pick, I received a pass behind their AI D, and somehow tripped over the blue line which allowed them to gain the 4 strides I had on them. I did manage to score 3 goals but it was a lost cause after the first 4 they scored on 6 shots.

I have been playing on the EASHL since 2011 and the franchise since NHL Hockey on DOS... yet, for some reason, my club is always fighting an up-hill battle every time we launch a club game.

Mind you, up until the last tuner, this was the best year of EASHL my club has ever had, but since then, it's like it only applied to us, and the other team doesn't have any issues when it comes to picking up a puck we just poked off of them, and their AI aren't pants-on-head stupid, but all we get are a bunch of mouth breathers in the AI spot.

Lastly, the last 3 days seems like the game speed is either at a snail's pace, or at a speed the Flash would even have a hard time keeping up with, there's no apparent reason for it. My best guess is the EASHL sliders have a "cushion" of randomness, which is dumb to even think about, yet still wouldn't surprise me.

Anyhoo /endrant
Howdy, Stranger!
It looks like you're new here. If you want to get involved, click one of these buttons!
Quick Links