NHL 20 Patch Details April 3rd
Check out our April 3rd patch details here.
Sometimes the Game Really Is Rigged
I think everyone who's played this game has had the experience of making a pass that you were sure was going to get past a defender, only to see it mysteriously deflected away, and the experience of having the puck poked away by a player whose stick seemed to be two feet longer than it should be. But when people complain about these things, the typical response is "it's all in your imagination" or "you're just not as good as you think you are."
The reality, though, is that the people who feel like the game is conspiring against them in these cases are right -- it is. It's doing so by letting defensive players do something that's not just unrealistic, but that also violates the laws of physics (both IRL and in the game): throw their sticks to knock away the puck and then have the stick return magically to their hands.
Here are two examples that from just my last two days of games. In the first one, I was behind the net, spinning away from the defensive player. He reached out and somehow poked the puck away, even though I knew the puck should have been out of reach. Here's how he did it: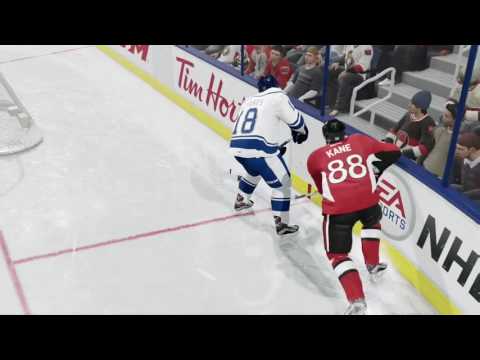 Now, that clip is an absolute classic. Kane throws his stick at the puck. His stick doesn't actually hit the puck, but still deflects it away. And the puck then goes right through my player's stick blade. Three game mistakes in a second and a half. But the worst of them is the stick throw.
Here's an even more egregious example. I make a pass up the boards. The game completely misdirects my pass (I'm aiming at roughly 12 o'clock, and the game forces the puck to go to 11 o'clock instead), but even so it's hard enough to get past the defender. And it does get past him, except he does this: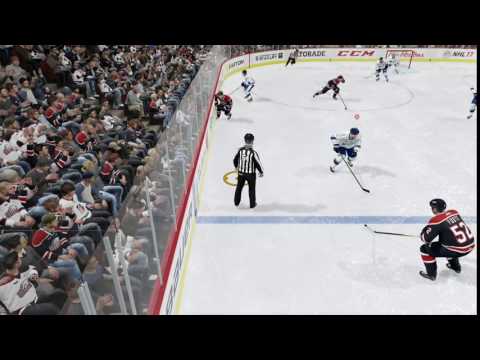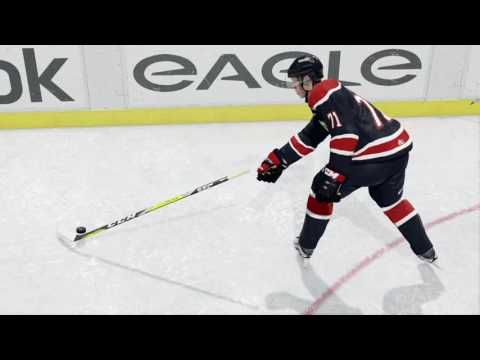 He hurls the stick at the puck. It knocks the puck away (creating a great scoring chance for my opponent, btw), and then magically returns to his hand.
A couple more clips, from a few weeks ago. Hedman, behind the net, tosses his stick to poke the puck away: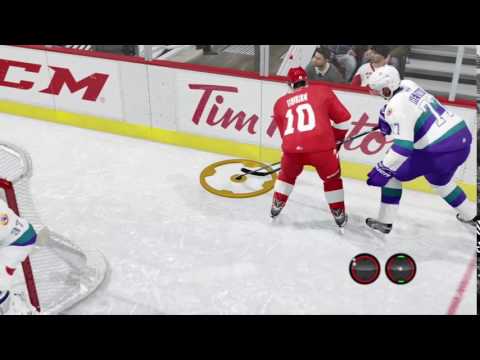 And, just like the Malkin clip, a pass up the boards gets deflected by a tossed stick: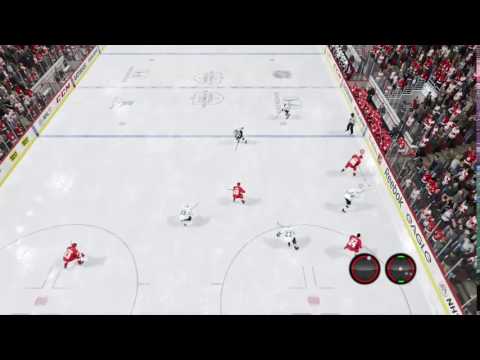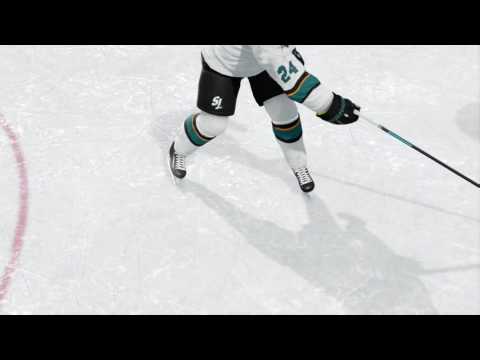 I posted about this problem last year, and it's amazing to me that it's still in the game. And although, relative to all the many problems with this game, this is relatively small, it's exactly the kind of thing that makes people complain that the game is rigged against them, a complaint that in this case is totally justified. And given that I caught it happening twice in ten games, I think it's safe to say that it's happening way more often than it should (especially since it should never happen). Get rid of stick throwing: it's a ridiculous glitch that doesn't belong in the game.
Howdy, Stranger!
It looks like you're new here. If you want to get involved, click one of these buttons!
Quick Links