EASHL - "unrealistic" redirection goal?
Had this happen while I was tending goal yesterday in a drop in game.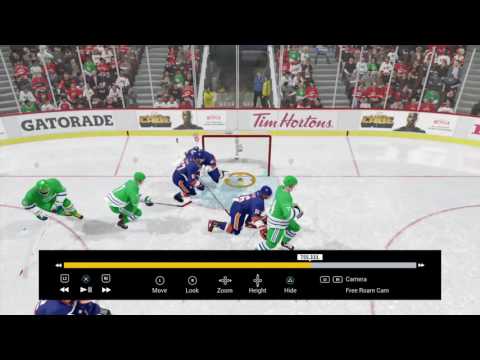 I save the initial shot with my shoulder. It then rebounds perfectly to an opposing forward who isn't even facing the net and the rebound, yet he is able to swat the puck mid-air on his backhand perfectly for a goal. He does turn his head slightly before making contact with the puck but he must of had some sort of sixth sense to know the puck was going to rebound towards him perfectly like that.
I kind of think it was an awesome goal but it was complete **** with EA's automatic crap in play doing something for the user which involves no skill on that particular players part.