How is the Pre-Order Pack system at all legal or ethical?
In past installments, when you pre-ordered the game you'd get your weekly pre-order pack no questions asked. But now, they are doing this "you have to log on to HUT every week to receive your pack". How is this legal?
If you go to the
pre-order page on EA's website
at this time they show this message and this image: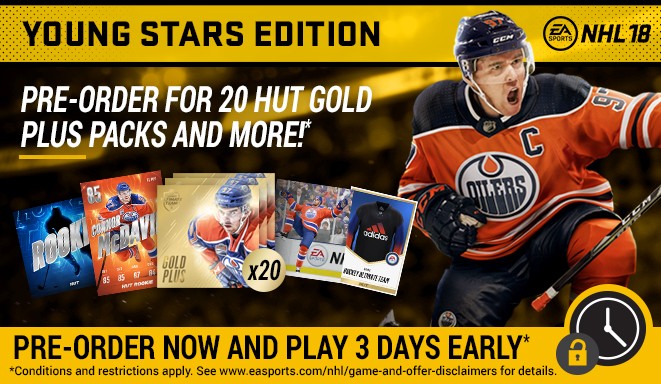 Yet, if you go back to the page on July 29, it shows a different image:
How is this not false advertising? For those who've only seen the image, they were promised $60 in bonus content, that they did not receive. They were promising $60 in bonus content coming from the packs. The McDavid + x Rookie Card add up to almost nothing monetarily if you convert what the price an 85 rated player on the market goes for then convert that to actual currency. The other content is cosmetic. So if you are being promised $60 in bonus content, you should be receiving that content. (and yes I see the extra * on the bottom of the image, that shouldn't matter as on the image it does not specify how that would be applied).
I have no clue who should be looking into this and I'm probably talking to the wrong crowd but this is not right.