NHL 20 Patch Details April 3rd
Check out our April 3rd patch details here.
NHL 20 Content Update December 5th
posts
EA Community Manager
Hello NHL Community,
On Thursday, December 5th we will be releasing a new content update which we will have the full notes for below.
But we first wanted to go through gameplay and potential gameplay changes we will be adding to NHL 20 around pivots. We have heard the community and agree ourselves that at times, the responsiveness in skating that makes the core model feel good in most cases, can be abused in certain aspects and hurt the integrity of the game when comparing to the actual sport. It is a fine line however as today's modern players are surprising us on a nightly basis with what they can do at speed with the puck and it comes down to the ability of the defense as well.
For these particular additions, we focused on a players ability to pivot with the puck, the speeds at which they can do it and the control they have of the puck when doing so. By isolating these cases, we are able to look at tuning around these scenarios without impacting other parts of skating.
While we are planning to implement some of these changes on Thursday, some of these tweaks we've decided to do more testing on before considering implementation.
The below videos below show some examples of the new changes that are possible and testing we have been doing. For all of these, we have the ability to tune the thresholds that these factors kick in as well as how much impact they have.
Here are the changes we will be implementing in Thursdays Patch:
- We have updated the skate model so that players lose more speed when disrupting their core balance/weight distribution when by pivoting over and over. This year we had already removed the ability to accelerate during parts of a pivot that a player shouldn't be able to but players that were spamming pivot weren't losing as much skating speed as they should considering what the responsiveness allows them to do.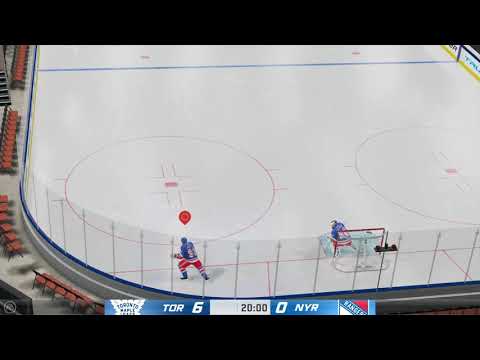 - Puck carriers pivot speeds will be impacted by trying to pivot at high speeds to simulate what they would need to do to keep control of the puck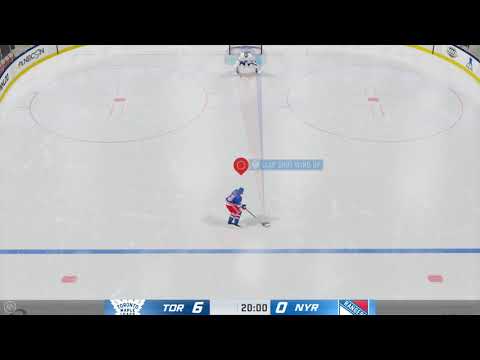 We believe these are agreed upon, community friendly changes that will benefit gameplay without shaking things up too drastically.
In terms of the potential adjustments we're looking to make, they to revolve around pivoting but are a bit more harsh than what was shown above:
- We may add the ability for players to lose the puck if they try to pivot at higher speeds with less control.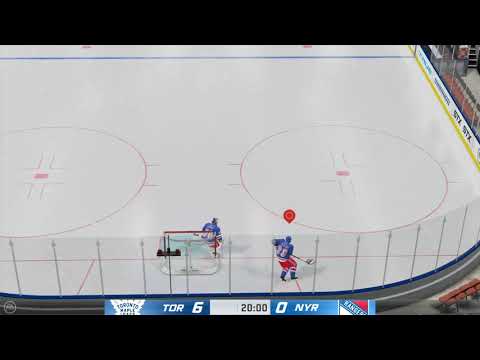 - When puck loss is active, we have the ability for players to increase their chance of keeping the puck into a pivot if they increase control by gliding.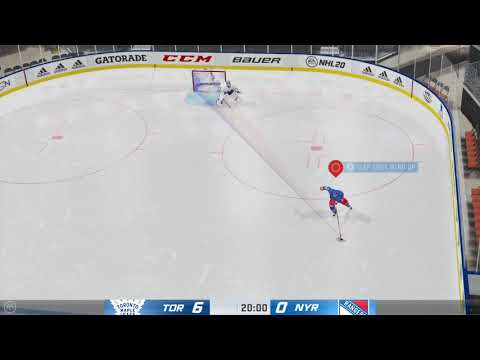 We are continuing to monitor feedback around these potential changes so please let us know what your thoughts are in the comments or on social.
Thank you for the continued feedback and now here are the Content Update notes:
---
General
- Restricted directional toe drags to when a skater is moving forwards
- Improved player switching cases when a teammate has been injured
- Fixed a rare issue where tall players were unable to receive passes consistently (This would have been seen the most on D to D passes to stationary players pivoting to face the net)
-Fixed physics updates with goaltenders.
AI
- Improved ability for Weakside defender to stay with their check on the rush
Skating
- If players continually pivot, their skating will be impacted more realistically
- Puck carriers pivot speeds will be impacted by trying to pivot at high speeds to simulate what they would need to do to keep control of the puck
Presentation
----
- Added additional celebrations
- Various overlay fixes
- Fix for the Zone camera not working as intended
- Various environment camera clipping fixes
Game Modes
----
Tournaments
- Added 2019 Spengler Cup tournament
HUT
----
General
- HUT Team Abbreviation no longer displays in Pause Menu prior to puck drop
HUT Rivals
- Implemented a matchmaking cap for very high and very low Skill Ratings to improve the likelihood of these players finding games
- Fixed multiple display issues in the Ranks and Division screens
- Fixed an issue where Coin Items could not be redeemed if a player had 2,000 HUT Champions Points
Squad Battles
– Fixed an issue where expired Loan items displayed an incorrect contract length when viewing Opponent Squad
World of CHEL
----
Content
- Customize Club – The 2019-20 Canucks logo has been added, and the 2018-19 Canucks Logo has been moved to the vintage section
- New content added to World of CHEL which is to be revealed through the Chel Challenge card. Tune in regularly to see what exciting new stuff you can earn
Fixes
- Fixed an MTU exploit in online modes
- Fixed an issue with the Instant Replay timeline not functioning prior to puck drop
- Fixed an issue where EASHL overlays show the player position as C
Art - Uniforms
----
The following uniforms have been added to NHL 20
AHL
- Belleville Senators Away and Alternate
- Hartford Wolfpack Home, Away and Alternate
- Iowa Wild Alternate
- San Antonio Rampage Home and Away
- Stockton Heat Alternate
Howdy, Stranger!
It looks like you're new here. If you want to get involved, click one of these buttons!
Quick Links