Hitting mechanics question...
How do you go from this (soon to be lie) in early 19...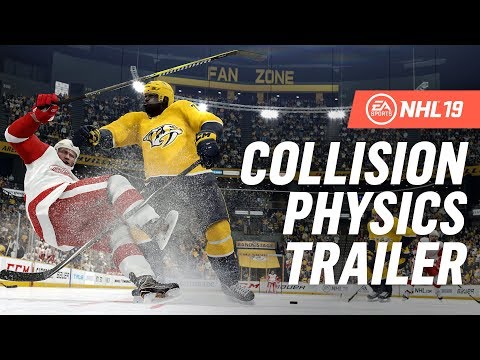 To this currently...
Can the real slim developer please stand up and answer why, in the least, players refuse to stumble? Why do you keep altering your game for the worst? You keep sacrificing realistic gameplay for game changers that whine that they can't snipe celly on every, single, rush.
It's not enough that players EAT hits, but physics go out the window as their body locks up for a split second, yet still maintain control of the puck as their body is thrust 90 degrees to the side from the point of impact. Momentum, angles, and contact mean absolutely NOTHING is this game. As a forward, you just skate in a straight line, as fast as you can, with little fear of pokes and hits.