Dragon Ball Super
Cut to the chase, what can we expect now? (so many spoilers ahead)
For those who are unaware or don't know what DBS is: Dragon Ball Super is the sequel of Dragon Ball Z (Forget Dragonball GT even existed, zip, done, nope, never happened) a lot of people refer to it as a Dragon Ball Z fan-fiction come true.
the whole thing just goes from crazy to insane in a sliding scale of epicness and crazy awesome.
1st Arc
introduces the God of Destruction, Beerus and a new form, Super Saiyan God.
2nd Arc
introduces the resurrection of Frieza, as well as his new form Golden Frieza
3rd Arc
Universe 6 vs Universe 7, the universe that Goku is in is universe 7, the gods of both these universe decide to hold a tournament against each other using their universes prospective fighters, we meet a version of saiyan that saves planets instead of attacking them, an alternative version of Frieza, and an assassin that can skip (freeze?) time. We also see the return of Kaio-ken.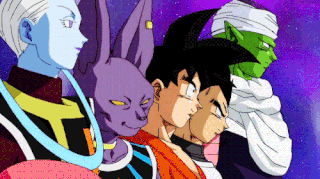 4th
Arc Future Trunks and Goku black, cliche i know but this one had me on the edge of my seat Goku vs Goku from the future who is evil as heck. No spoilers... it gets real good along with a super saiyan blue fusion.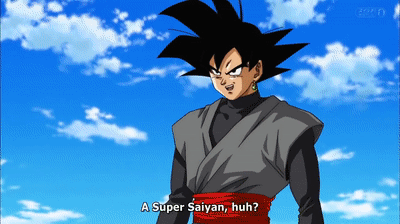 5th
the universal arc... thos one has it all, a female Broly, a cast of fighters from various universes in n 80 fighter battle royale featuring the z fightters against an array of **** kicking enemies.
Point is, we hit a threshold, currently Frieza and his universe 6 counterpart are plotting together. Of course you got the female Broly, the little jab (or shout out) to Gt in the saiyaman part...in the end all i could think is, what next?
You've done most things, yes we still have 4 universe that Goku can fight, but at this point i feel like its all downhill from here.
i need my fix, what can they do that will still be this awesome?