My take on the update—an OT conversation. And voodoo thread.
Dear OT,
Decided to put this here, because it's OT and the conversations here usually take a different vibe.
Also, a lot of us have been here since the beginning, and might have a different perspective on the game and as to where it's headed. And because derailment is fun! Anyhoo...feel free to chime in!
My take on the update:
Incredibly boring. The one thing I kind of enjoyed, and is a new concept, is related to the prizes that are obtained from sending monsters out. I like that part, and there are a few interesting items there. Everything else seems recycled. It's like the programmers tweaked the dialogue, triggers, and graphics....new splash screen. Act one, two, three. Craft items. Offer a "license" to encourage neighbor visits. Done.
Does it seem like the game is leaning towards roping in new players, rather than retaining veteran players? I ask because if you already have some items from previous THOH updates, you can't even craft it. That's kind of lame in my book. Why not create a new item, as long as we're being forced to craft yet again? Less options for players that already have the items from previous years=less interest.
I guess at the end of the day, the game needs to make money, which is reasonable. It's a company. Apparently the current game mechanics are working for EA, because the crafting thing has been going on a long, long time now. But it's getting somewhat stale for me. Oh well.
By the way, as a disclaimer, I haven't poured over the numbers for this update. For all I know, there may actually be
more
items available this update. Idk. But at the end of the day, sometimes a person's perception of the game carries more weight than the facts themselves. For this update, my perception is there are less items available, and the boredom level is off the charts.
Also, did we ever figure out the chicken or egg thing? To me the chicken would have to come first. Well, there would have to be a rooster as well, because I'm not sure if a chicken is able to reproduce asexually.
Well, my Sunday is drawing to a close, so I leave you with a random gif: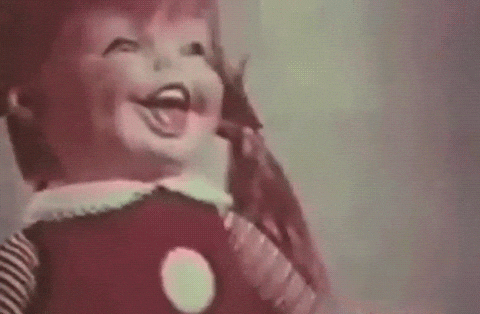 Sincerely,
Moxxee
Ps-Negan was casted.
Post edited by 9d51ca2b37f2d94f on