Thank You whoever you are!!!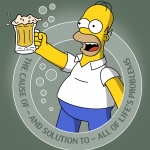 I just want to give a thank you shout out to whoever left me 230 eggs earlier this evening. I just got Duff Stadium a couple of days ago and that bump helped out.

Thanks much and if you have anymore I'll gladly take them!
Don't thank me, thank the eggiesxD
This discussion has been closed.