forum-related technical question (quotation boxes)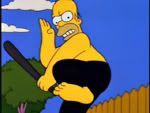 I was just looking at the root of the EA forums and couldn't find anywhere to ask this some came back to TSTO..
I'm wondering how/is there a way to properly quote people with the quotation box showing up? Whenever I quote people using the button it just comes up as the text
and not the actual box. I've seen some others with the pretty box while many others with the less pretty text.. a bit of a perfectionist, or just want to make things look prettier here, can anyone give some pointers please?

ps. I did try a search in the forum as well but "quote" would come up with the countless messages that had the

text in their messages so doesn't help..
This discussion has been closed.