Hate to be that guy, but...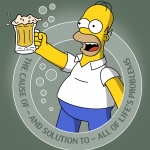 I need your eggs! I'm at 8500 right now. I don't care about getting the motel, but I would like Dredrick and the coliseum.

If any of my friends need to get rid of some, I'll take them! Please help a fellow addict out. I don't have many to give, I only have 26 right now since I dump them as soon as I find a friend needing them so an exchange is out. If you want to friend me just for the sake of giving eggs, then I'm good with that. I'm a good neighbor and tag buildings in towns on a daily basis.


*sad music and Sarah McLachlan voice*
"The eggs you give today will help tomorrow. Won't you please give?"

This discussion has been closed.