Game crash when I collect with IRS function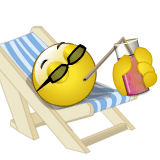 My game crashes when I use the IRS collect function. The problem is mostly when there is a lot to collect, from both buildings and characters.
It's very annoying, and I finally stored the IRS building, because it takes longer to restart the game all the time, than to tap each "pay out" individually.

I guess it's because my iPad is getting old and tired, but is there anyone else with the same problem, and have you found a workaround of some kind? Except from buing a new iPad.