Counterproductive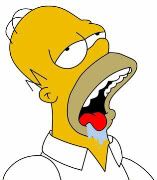 I noticed this when I was around 15-20 levels. I was levelling up too fast but just went with it. You will find that buildings for levels get lower in price the lower the level they are at compared to you. I remember reading that Tony's compound was costing 200,000 but I only paid something like 150,000 because I was a level up (I think). The multiplier is only a pain to people who are at the highest level (I think).

I'm not buying Skinner's House because I want to see if they lower the price when I level up.

Does this make sense to anyone? I think this is what happens. :?
This discussion has been closed.