The Daily reward system is a bit broken...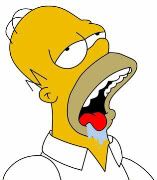 I think it is a bit broken in a negative way. The main reason is because the mystery box has a very poor pay out. Before the complainers begin to harass this thread, which at this point resembles alot of other threads, hear me out. I actually like the fact that you can get hedges, parking lots and that kind of crap. This is the single reason one would be very happy the few times something good comes along.

Now, what I have an issue with, is that I think you should get more of the "crap" items. For a new player, those could be useful, as a new player don't have that much in-game cash to spend on decorations. And as it is, the pay out in the mystery boxes is usually so low, that the $1000 in-game dollars you get from day four is a better bonus. Sometimes the $750 from day three, and on occasion even the $500 from day two, is better than what you actually get in the mystery box.

I think you should atleast be guaranteed to get some in-game prize that exceeds the $1000 dollar prize of day four. Instead of 1, or sometimes 3 parking lot(s), why not get 10? Instead of three hedges (which would actually be worth about $1000), why not get 10 of those too. And get rid of those lousy pay-outs of $500 dollars and such. Jack them up with perhaps an extra zero.

What I want, is for those "bad" prizes, to become just a tad better. Atleast you'd feel you get a progress in in-game value. As it is now, I could just as well have taken the day four prize twice, instead of a mystery box. I am usually always low on in-game cash, and an extra 1000 is usually always better than the crap I get (even if that mean I pass my chance of perhaps getting something worthwhile). It would be an easy matter for EA to jack up the minimum pay-out from mystery boxes a little bit, and it wouldn't hurt the game at all.

The only issue I can see with this, is that EA would possibly have to give out more money to those that buy in-game cash with donuts, to match an increase in the value of mystery boxes. But those in-game cash are so overpriced anyway, that if anything, maybe a few more people would actually consider spending donuts on in-game cash, if EA gave out a bit more for donuts spent.

Anyway, to sum this up. I think the minimum value from the mystery boxes should be better. Atleast so that when you get a mystery box from playing five days in a row, you would know the box will always be more valuable than the money prizes from the four other days. Might be other people disagree here...?

PS.: I guess someone will make a point about me complaining on free stuff. Don't get me wrong, I really appreaciate that EA actually gives away a bonus to loyal players. But this bonus is a double-egded sword for the playerbase. It is after all a way too hook us to the game, and to do it just alittle bit more difficult to quit playing. And the ultimate prize for playing regularly is the mystery box. Therefore I feel the bottom prizes should atleast be better than the other regular prizes. This is all.
"What took u longer mate, typing all that or waiting to get something 'good' out of a Mystery Box?!" :twisted:
This discussion has been closed.