Missing characters been fixed two days ago??? -Lost Homer yesterday!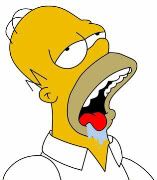 My homer literally just walked off the screen while being haunted by ghosts or whatever. I force restarted my device and he is still gone. Was hoping it was a glitch because I got all my ore missing characters back like that except the frog prince. Also, my grass was missing and replaced with black spots and white text with numbers. :shock:
This discussion has been closed.