Just an idea for Ms. Krabappel to stay alive in memory while still respecting Marcia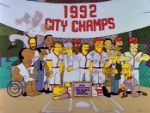 I would not want to see a silent Mrs. K on the show. She'll live on in memory of Simpsons fans just as Troy McClure and Lionel Hutz do, but even in the ageless world of animated shows change is inevitable.
This discussion has been closed.