Donuts? Real ones, not virtual.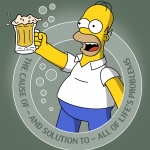 boy it really depends on the mood. ill never turn down a french cruller or the pudding filled with chocolate glaze.
my problem with fritters is they have to be fresh. the warm ones like youre talking about sound good.

i seriously might go get some donuts right now.
This discussion has been closed.