FYI: Counter for extra spin tokens appears to work better than Halloween.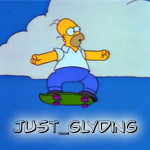 Thanks for pointing this out. I came to the forum to ask this exact question. I'm on pace to hit 30,000 after I visit all my neighbors tonight and I wanted to know how conscientious I need to be with regard to where the total is at when I return to my Springfield. I'm glad they fixed this from Halloween.

One round of neighbor visits nets 3000 gift cards. This means at least four spins of the wheel for me starting tomorrow. That will be fun. I didn't have any of last year's Christmas stuff. So far I've received the brown house facade, ice god, snow Marge, Claus Co, Helter Shelter, Mr. Plow, and snow Lisa.
This discussion has been closed.