Raining Presents?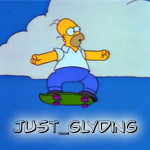 I just went into my Springfield, and there was a big pile of presents under my tree, which I thought odd, since I had been on the game around half an hour ago.

I shrugged my shoulders and started popping them, but they were instantly replaced as more and more presents came raining down to replace those that I popped.

After a couple of minutes (~500 gift cards worth) the game crashed and when I restarted it was no longer happening, but I had accumulated enough gift cards to get my next spin token.

(I don't feel guilty about receiving this glitch at all, as with my free token I spun up $1000)

But, has anyone else had raining presents?
i recieved a push notification about that so it was not ur game glitching and got rains of gifts too
This discussion has been closed.