CLOSURE ANNOUNCEMENT: The TSTO forums will be closed on December 13th, 2023. Read more about the future of the forums
here.
How different age groups celebrate Christmas, by theoatmeal.com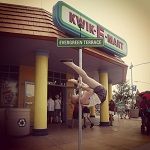 Although I am no longer in my twenties, I feel like I fit into the 20somethings with kids. I'm close to selling blood for presents.
This discussion has been closed.